The apron-front or "farmhouse" sink has maintained its popularity over time and KOHLER has leveraged that over the years by introducing various adaptations to accommodate consumer style + material preferences and size configurations.
Years ago, KOHLER had cornered the farmhouse sink market resting not just on brand-equity, but also with installation-friendliness in the form of a patented self-trimming feature that has proven to be extremely successful. But in an overly-saturated marketplace, most apron-front sinks hadn't evolved much apart from functionality and subtle form changes. 
Where does KOHLER innovate next? 
In the fixtures industry, it is commonplace to hear the faucet regarded as the "jewel of the kitchen". But what if we were to shake that up and make the actual sink not just functionally useful, but a decorative focal point of the kitchen? 
According to a 2018 Kantar study, consumers are more than ever welcoming of change and a bit of novelty in their homes. And until recently, innovation in the area of apron fronts was lacking industry-wide to satisfy that need.
What if KOHLER were to keep leveraging their success in the farmhouse sink arena with a disruptive fresh take on the apron while offering consumers an opportunity for
self-expression
and
choice
?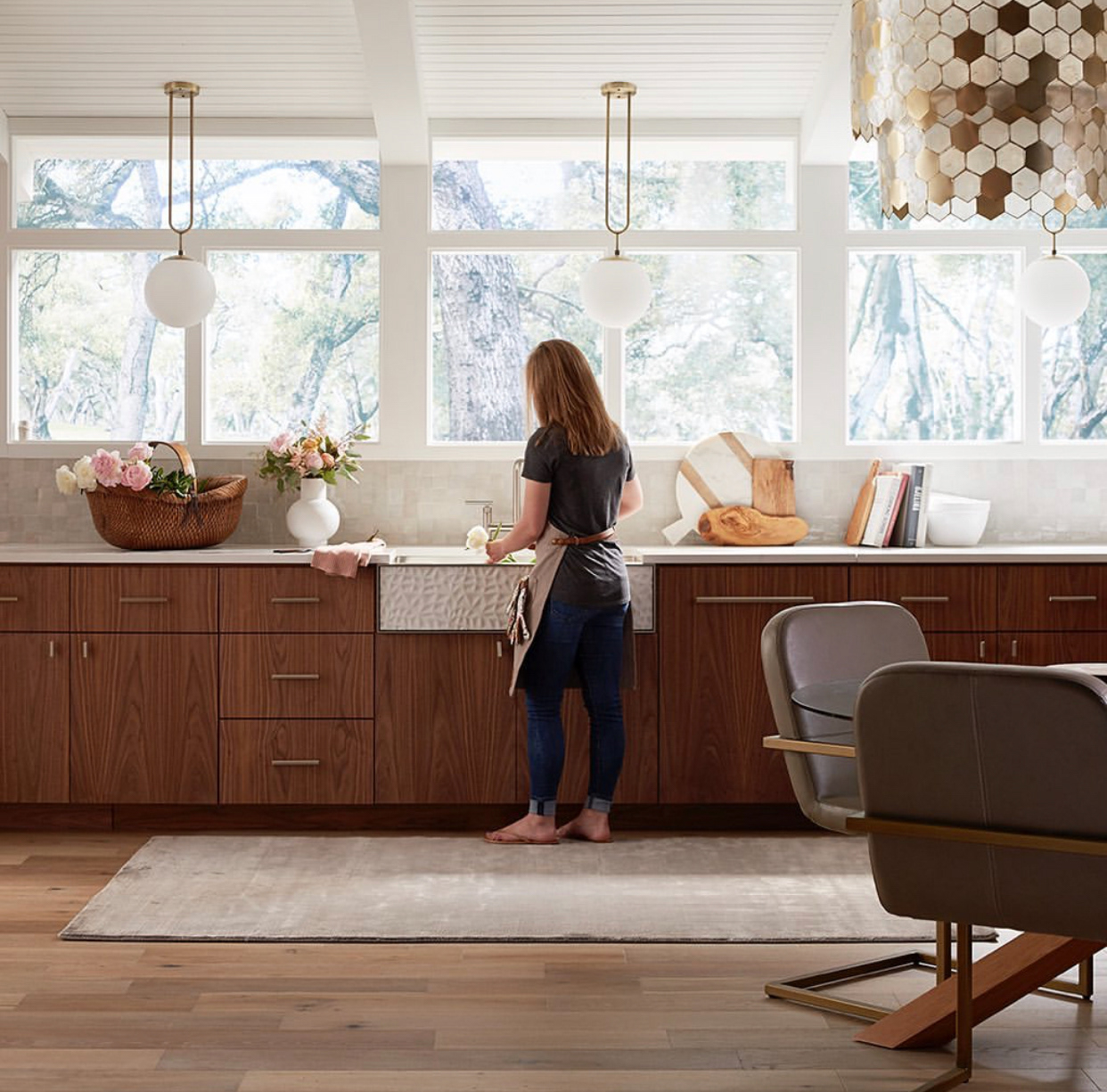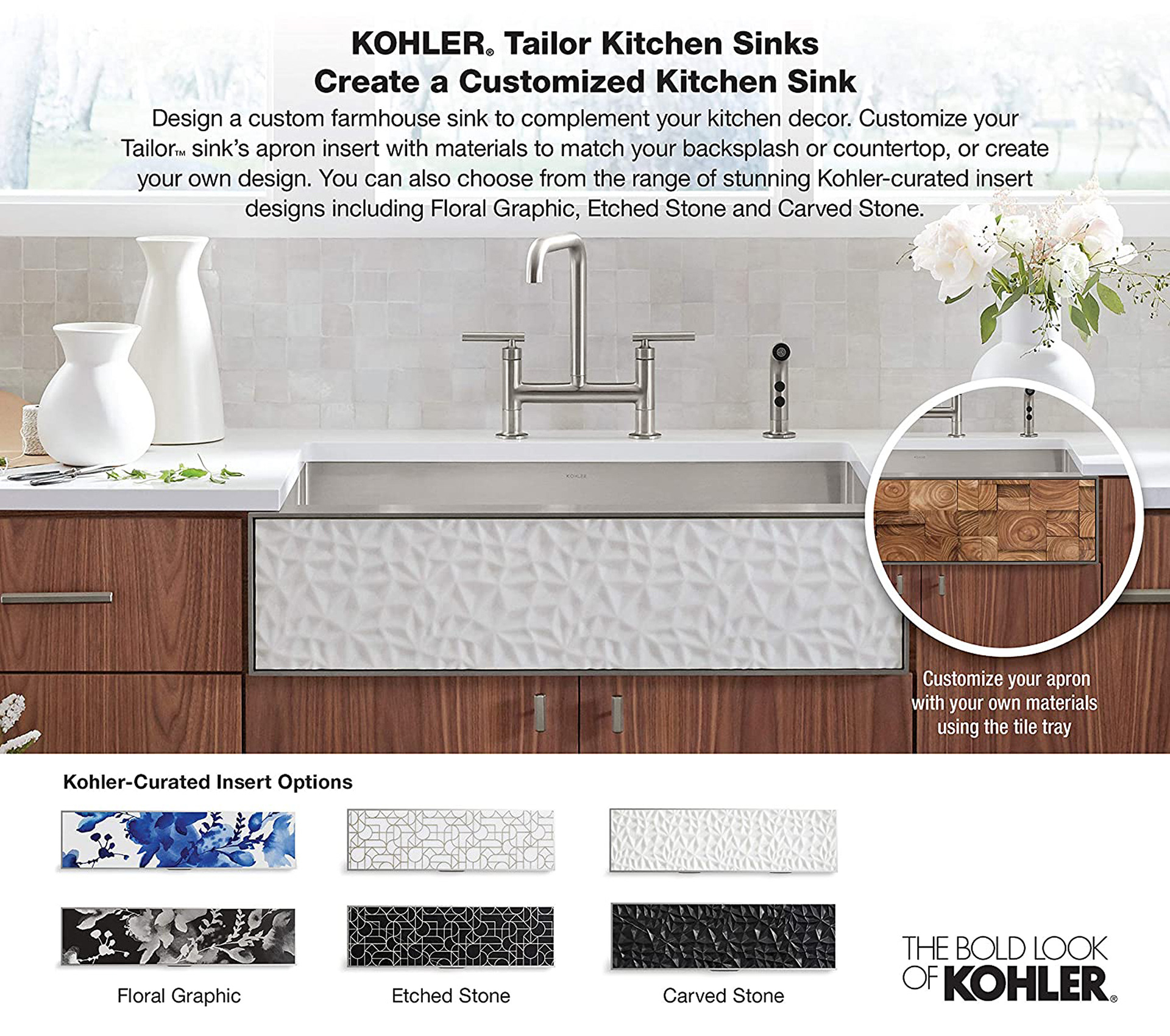 The apron was designed in coordination with countertop fabricators to allow for customers to insert excess countertop material (up to 3cm) safely and securely into the apron or insert a tile tray that matches their backsplash. Lastly, they can choose from a range of KOHLER curated designs including Etched Stone, Carved Stone and Flora inserts. 
With the patented Tailor™ carrier bracket system, the apron inserts can easily be changed out to match a kitchen refresh or updated design. Tailor's 4-gauge apron has KOHLER's proprietary Self-Trimming design for improved installation and is offered in three size configurations.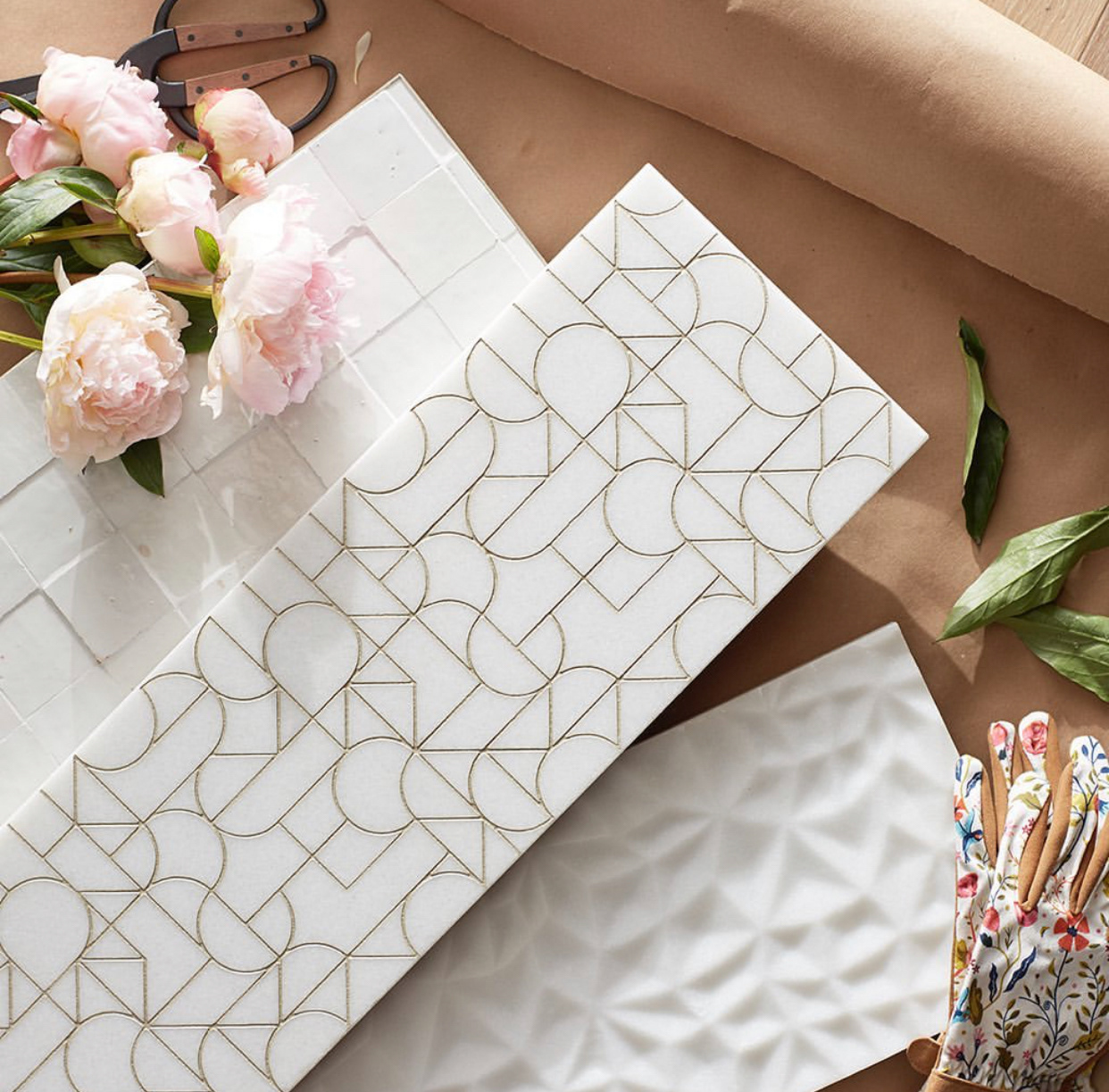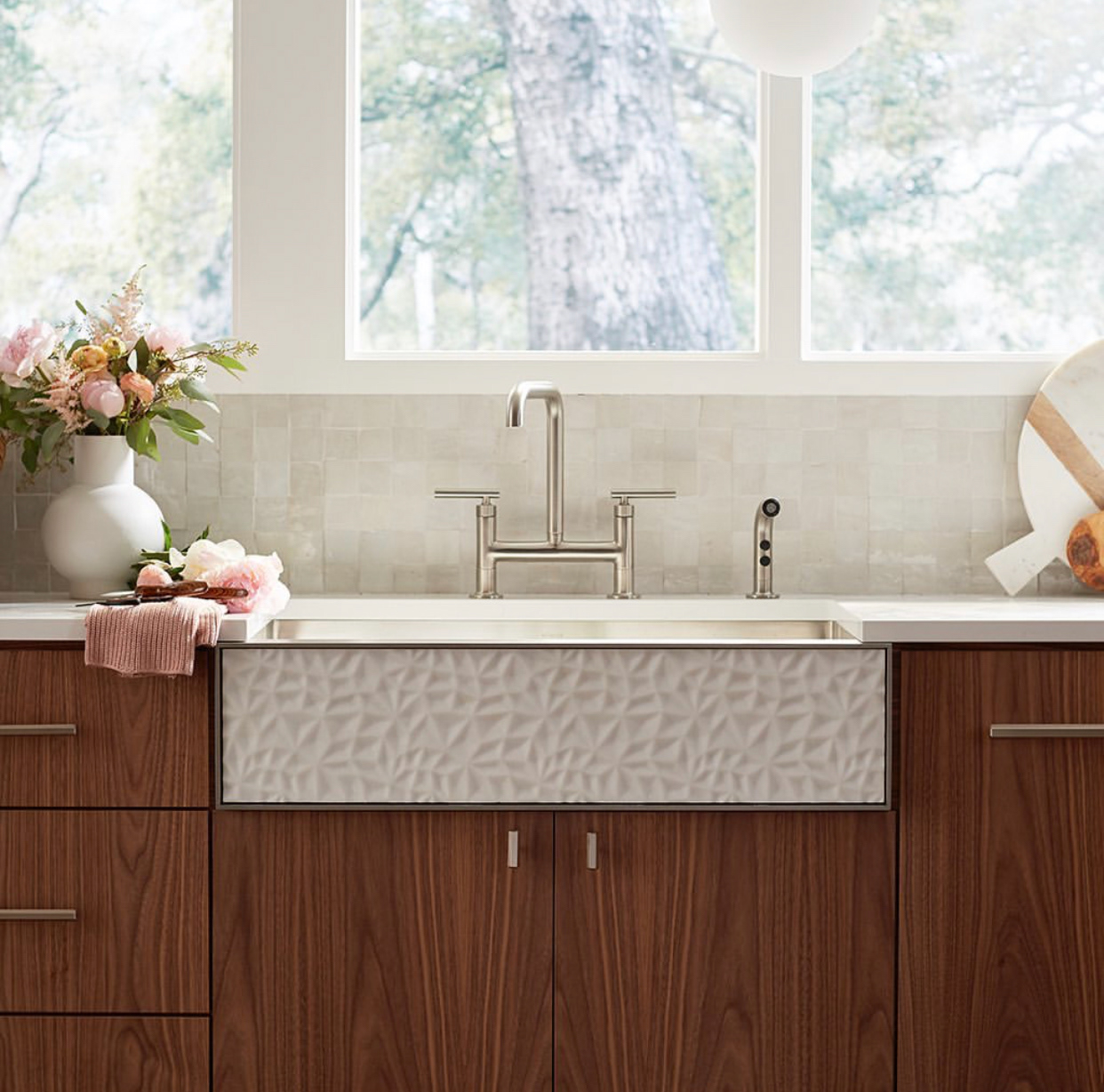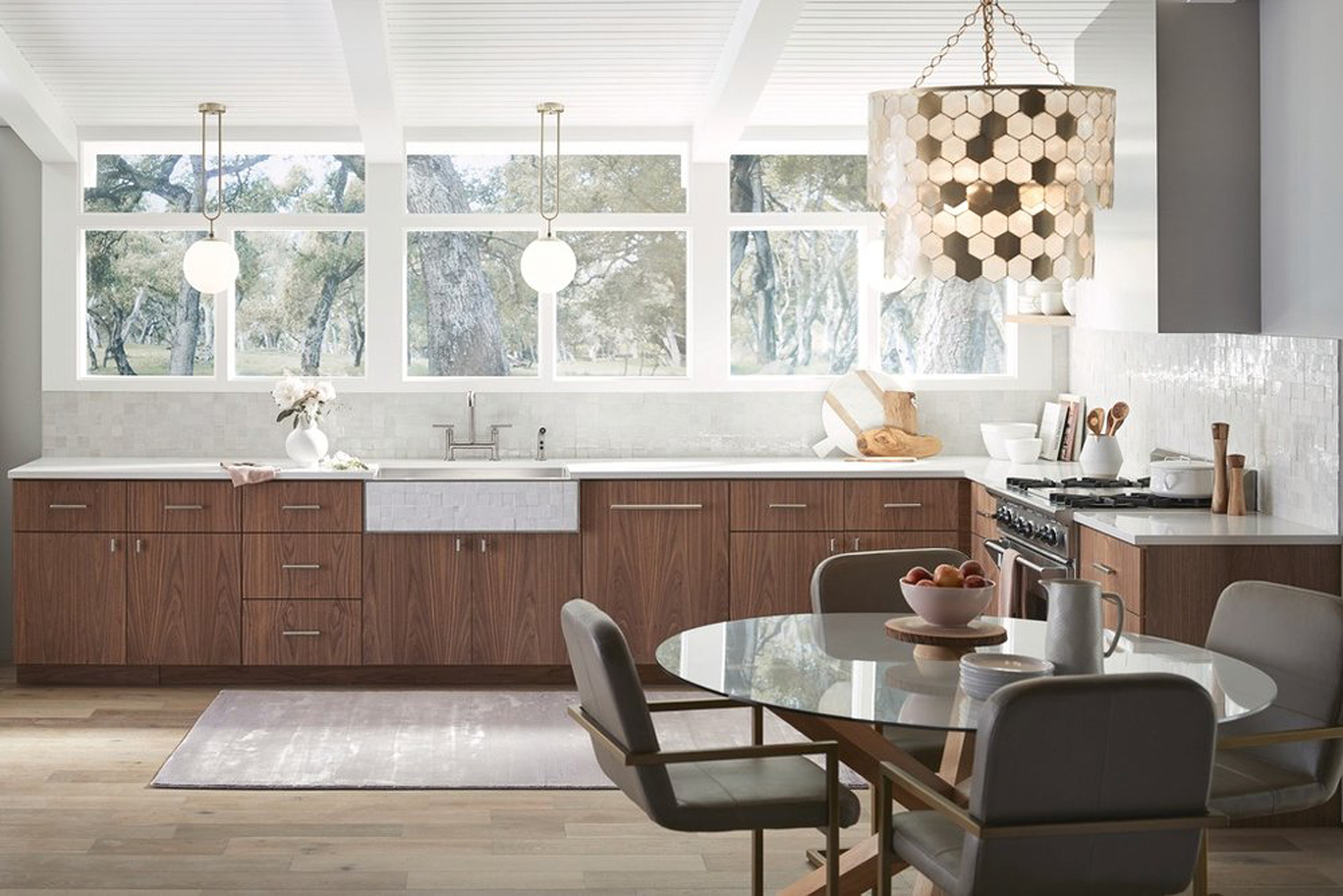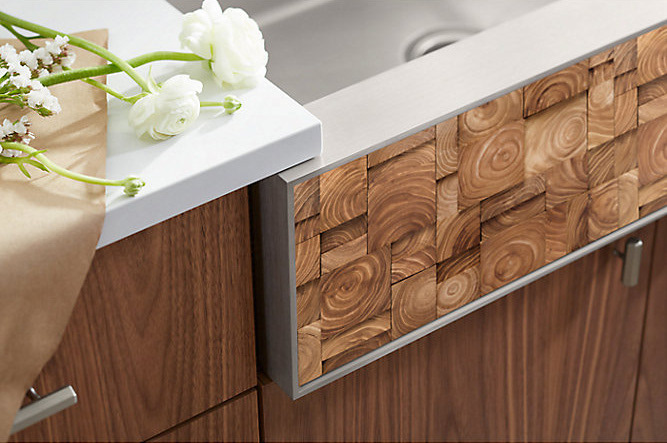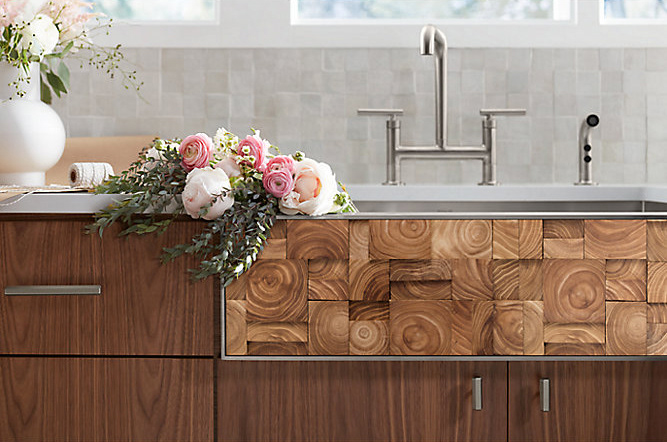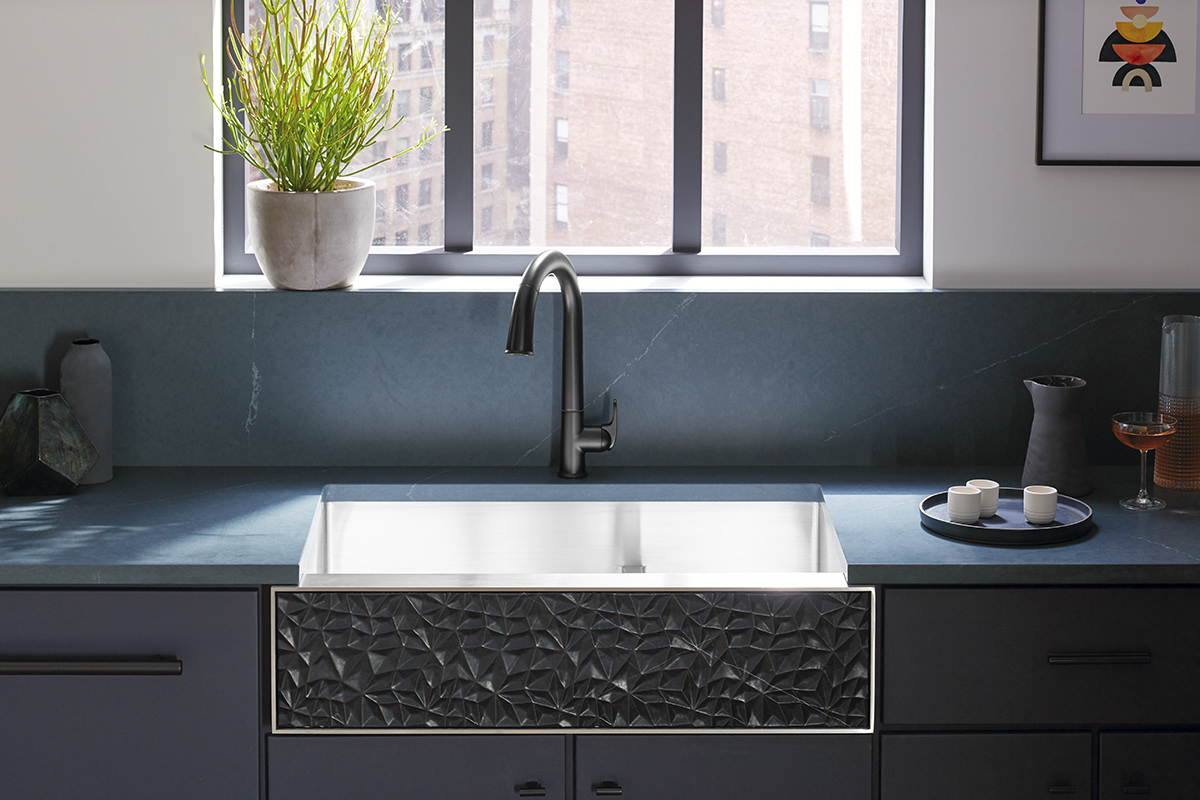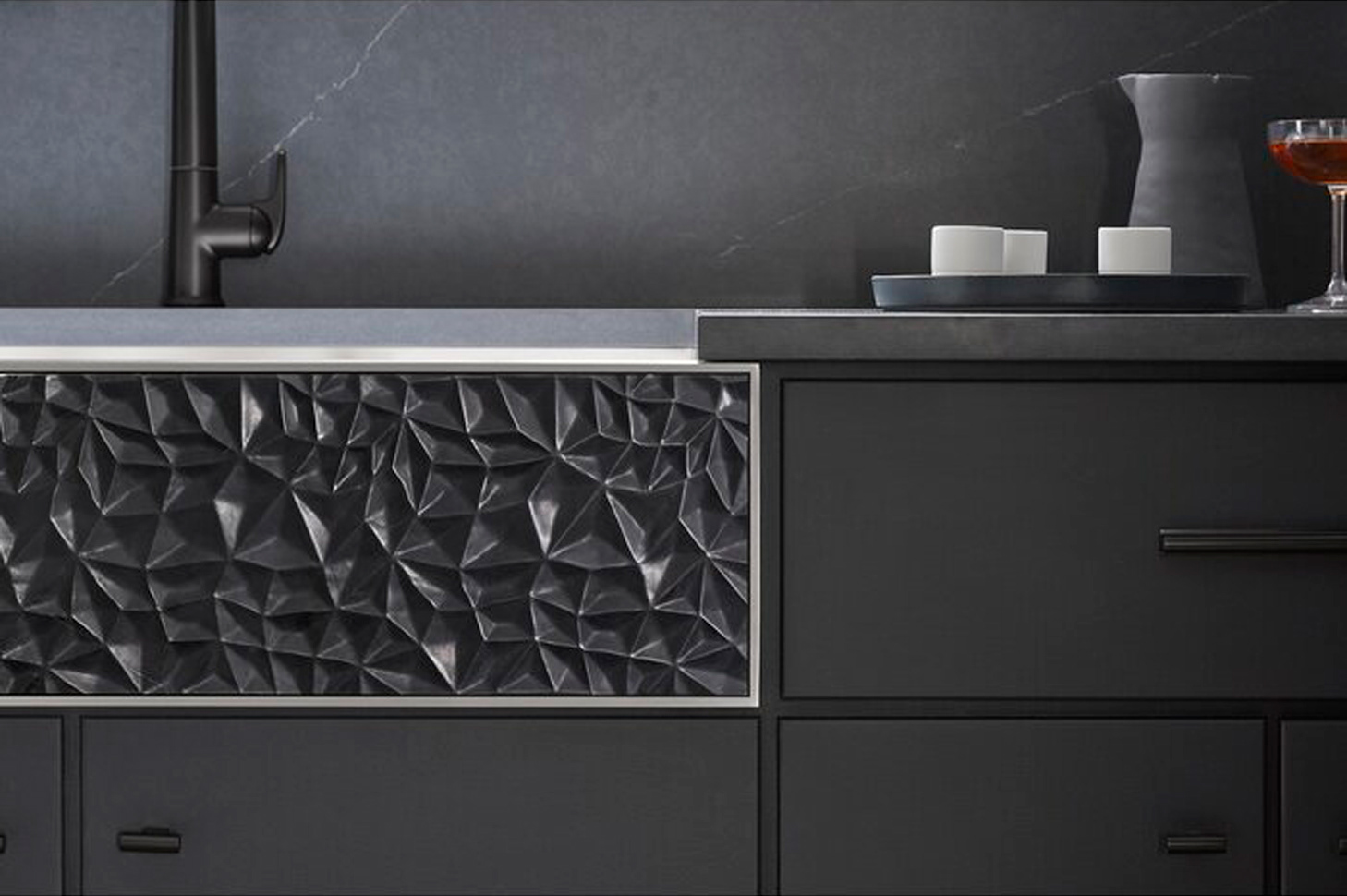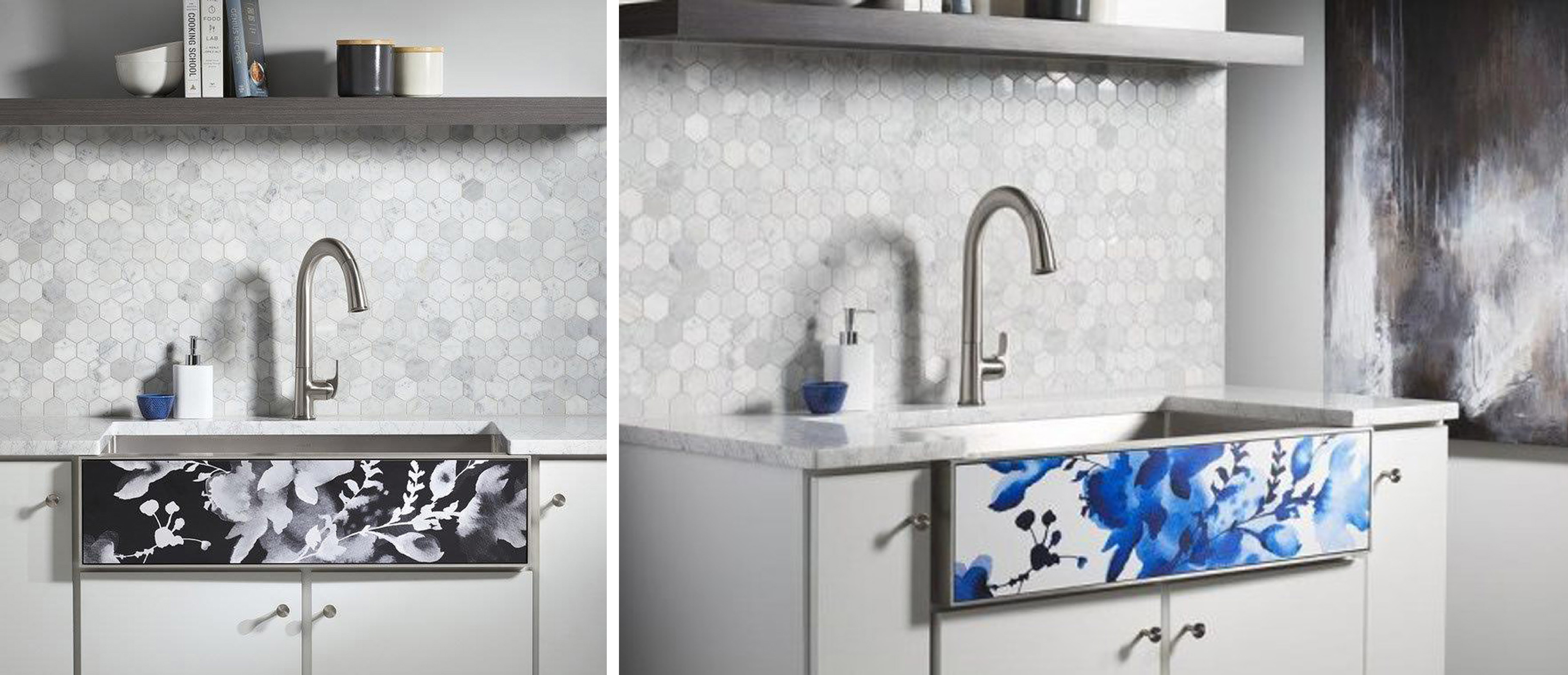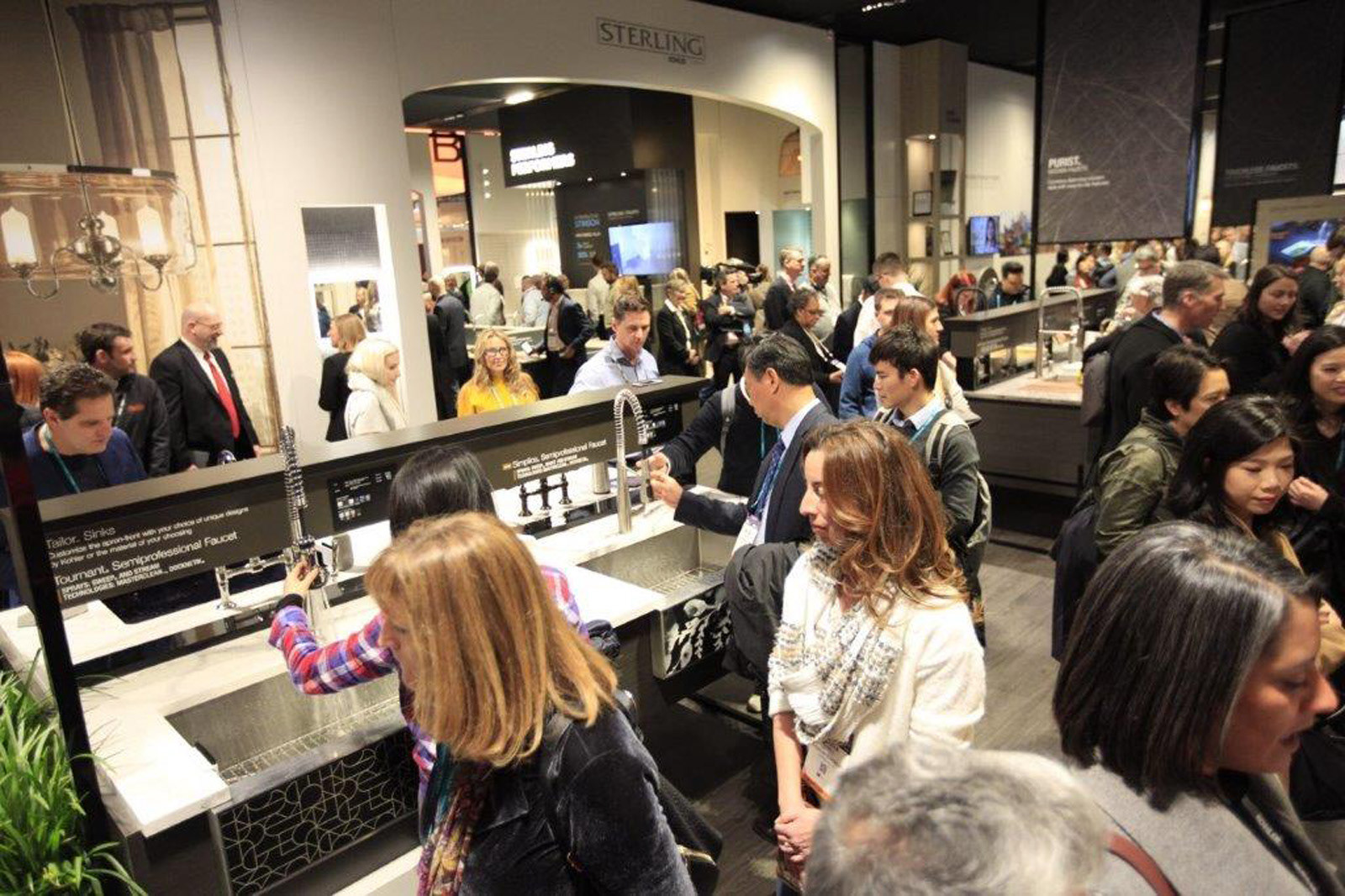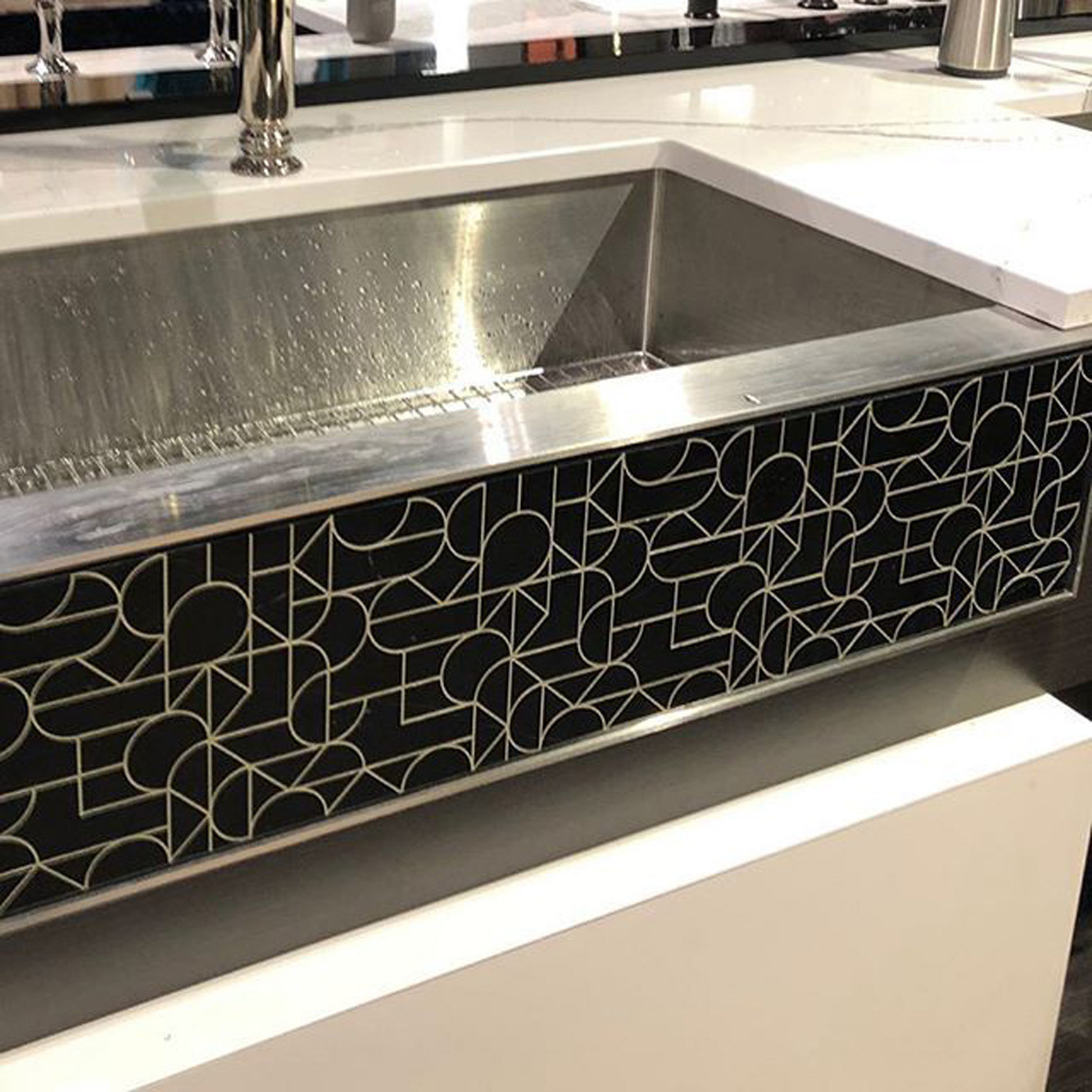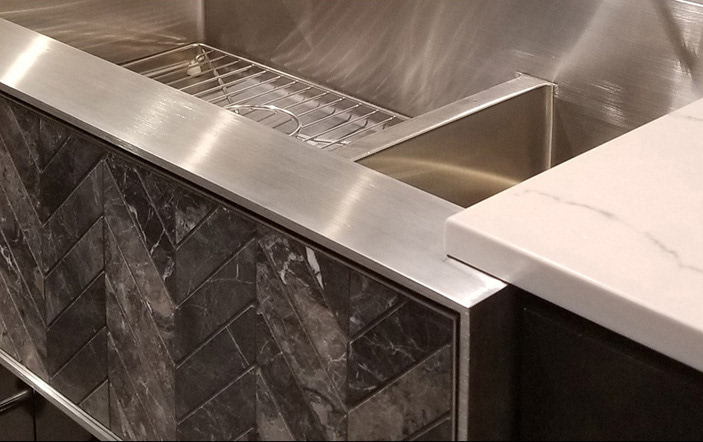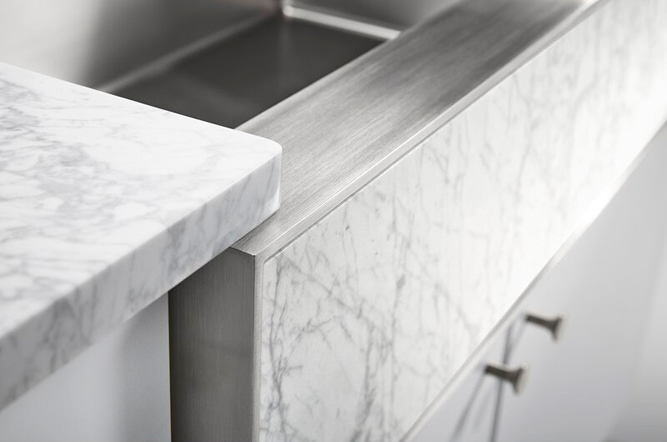 I executed with excellence by designing a product that allowed us to innovate in the area of customizable aprons; long before any competitors allowed for full-on stone inserts, and customer's own material. It was well received by Kohler execs, CEO + industry media. 
Credit to Dana Morales + Carrie Hack of our CMF team for their contributions to the floral patterns and etched surface treatments.
• Debuted at the 01/2019 Kitchen & Bath Show in Las Vegas. 
• Placement at KOHLER Signature Stores + Ferguson Show Rooms in 2019-20. 
• Best of Year Finalist 2019: Interior Design Magazine - Kitchen Fittings. 
• Design/Utility Patent Issued for Chris Santos, Niels Eilmus + Matthew Wegner: 01/07/2020.
Live from KBIS 2019, Alison Victoria + Chip Wade from HGTV demonstrate 
the barnful of accessories, trim options and faucets available for KOHLER 
farmhouse-style sinks, adding modern workstation functionality to this enduring style.
Note

:
If you'd like to experience my entire design journey and some 
good storytelling, 
please 
click on the button below to direct you to my process page. 
Thank you.