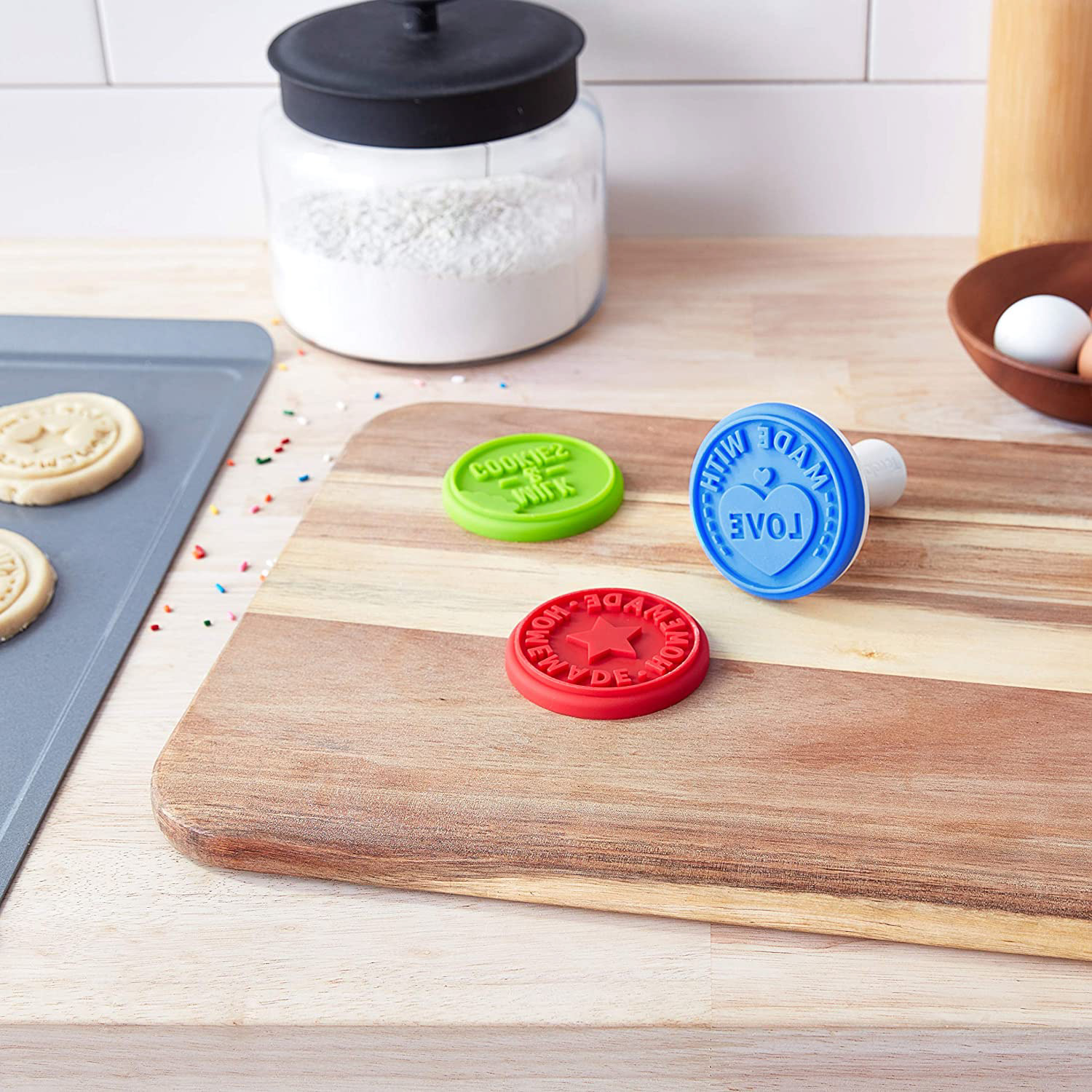 Set of 3. Imprints cookies with: "Homemade", "Milk & Cookies" and "Made with Love". 
Interchangeable silicone templates stack and store onto handle. Dishwasher-safe.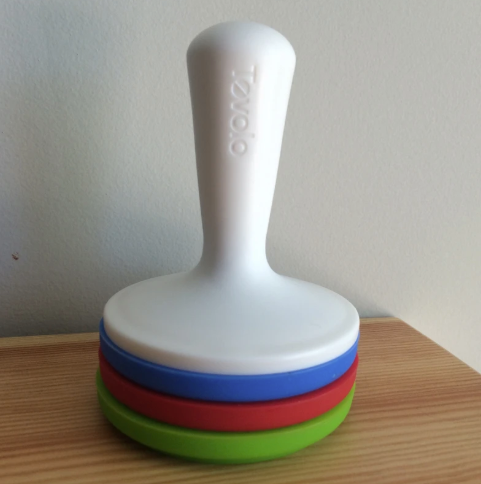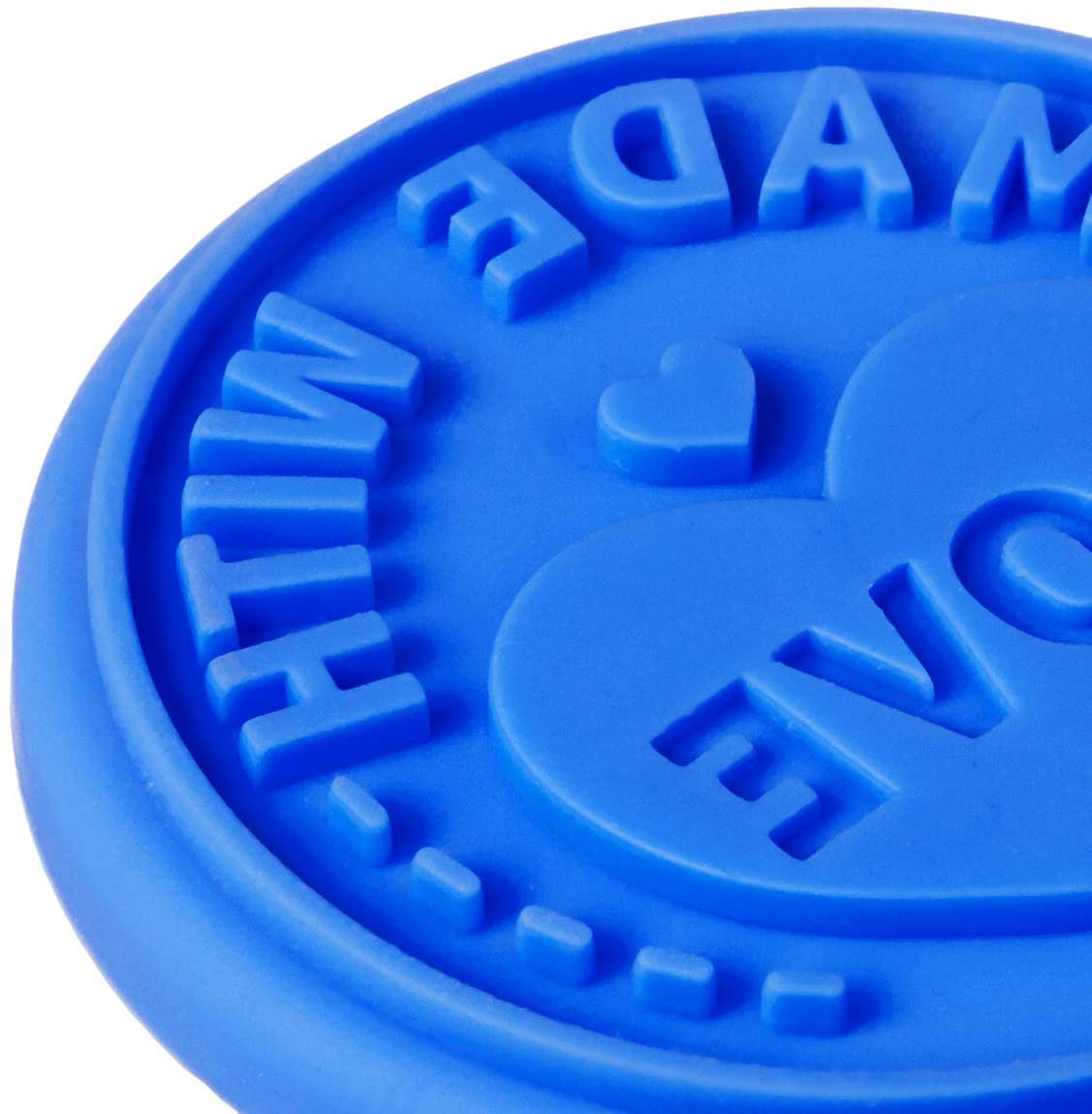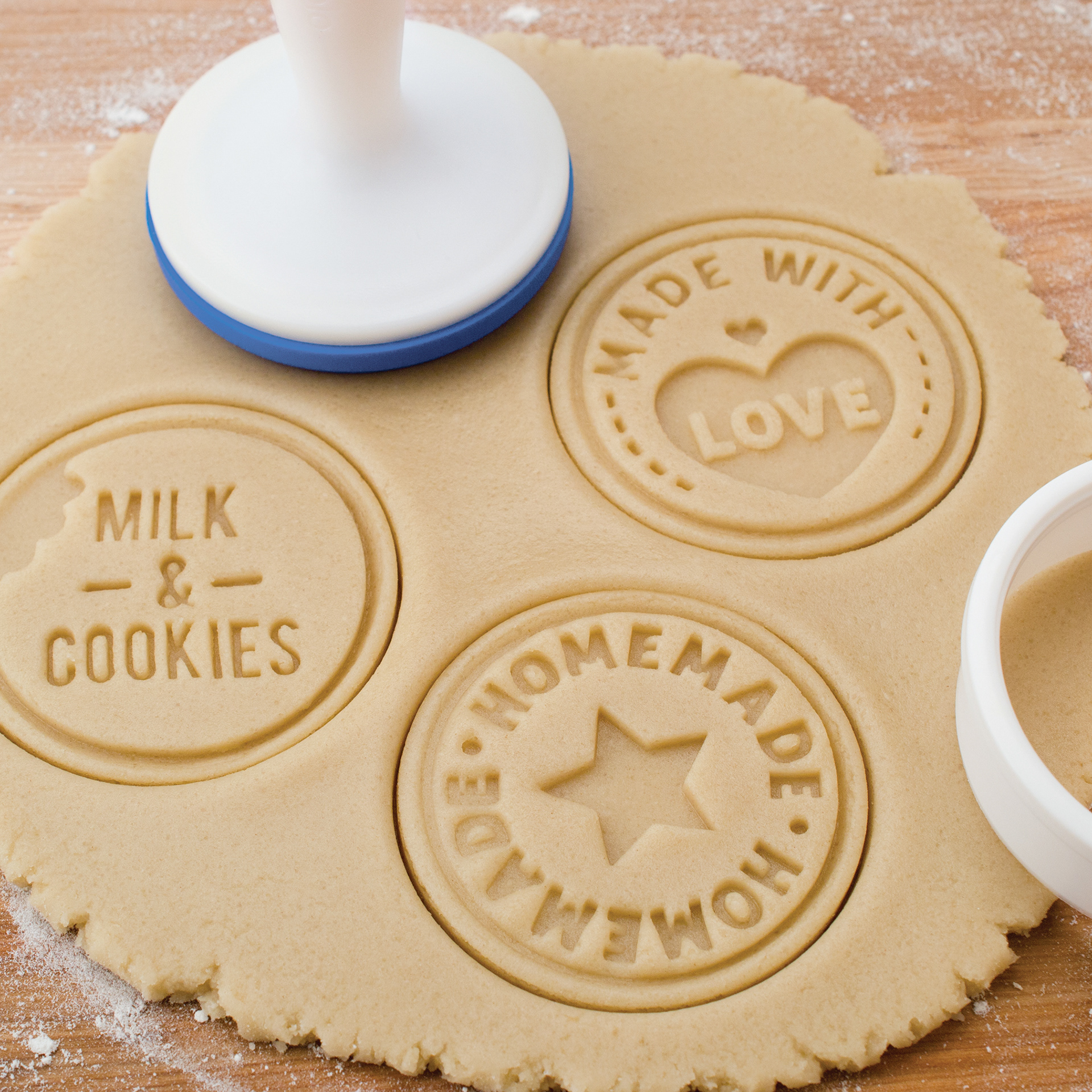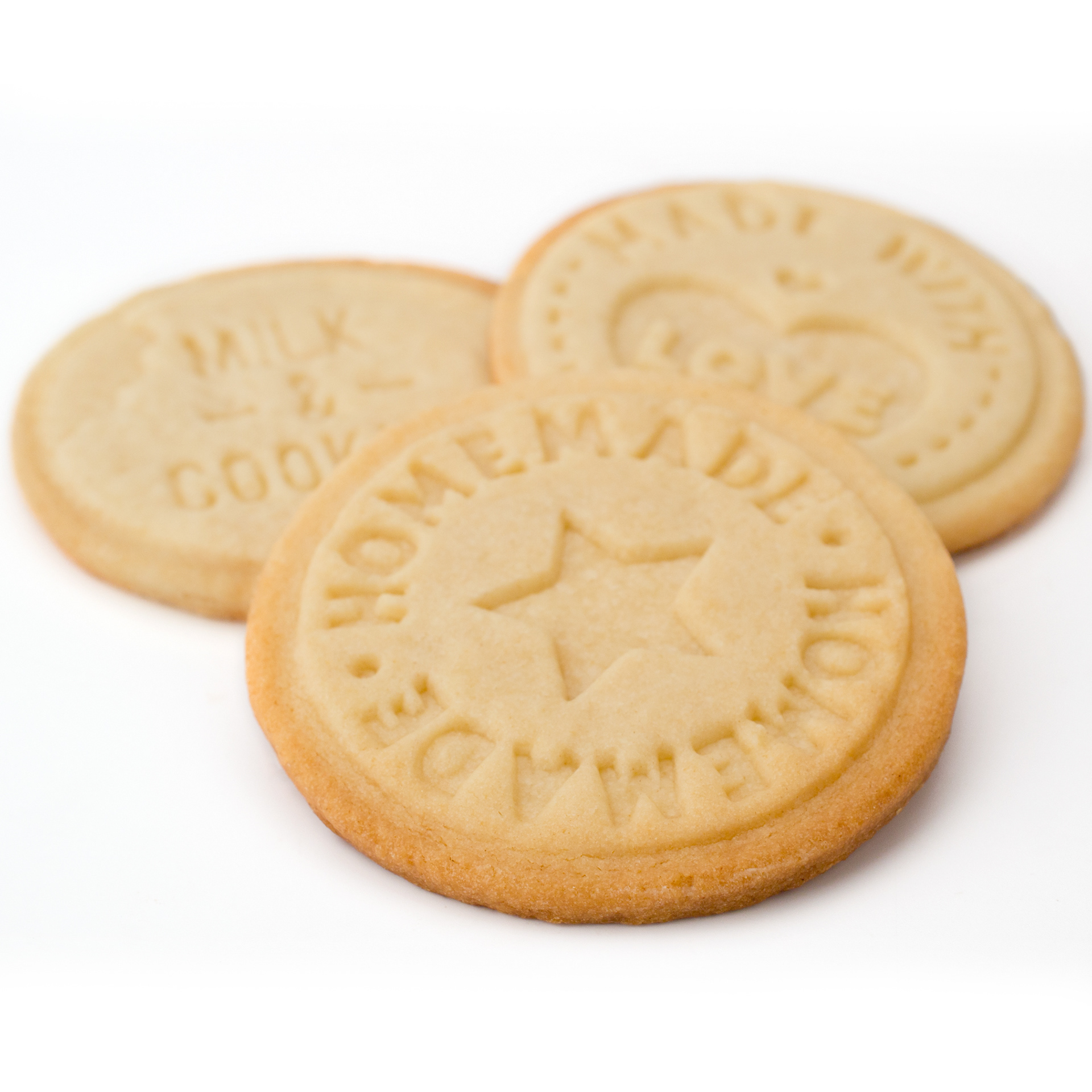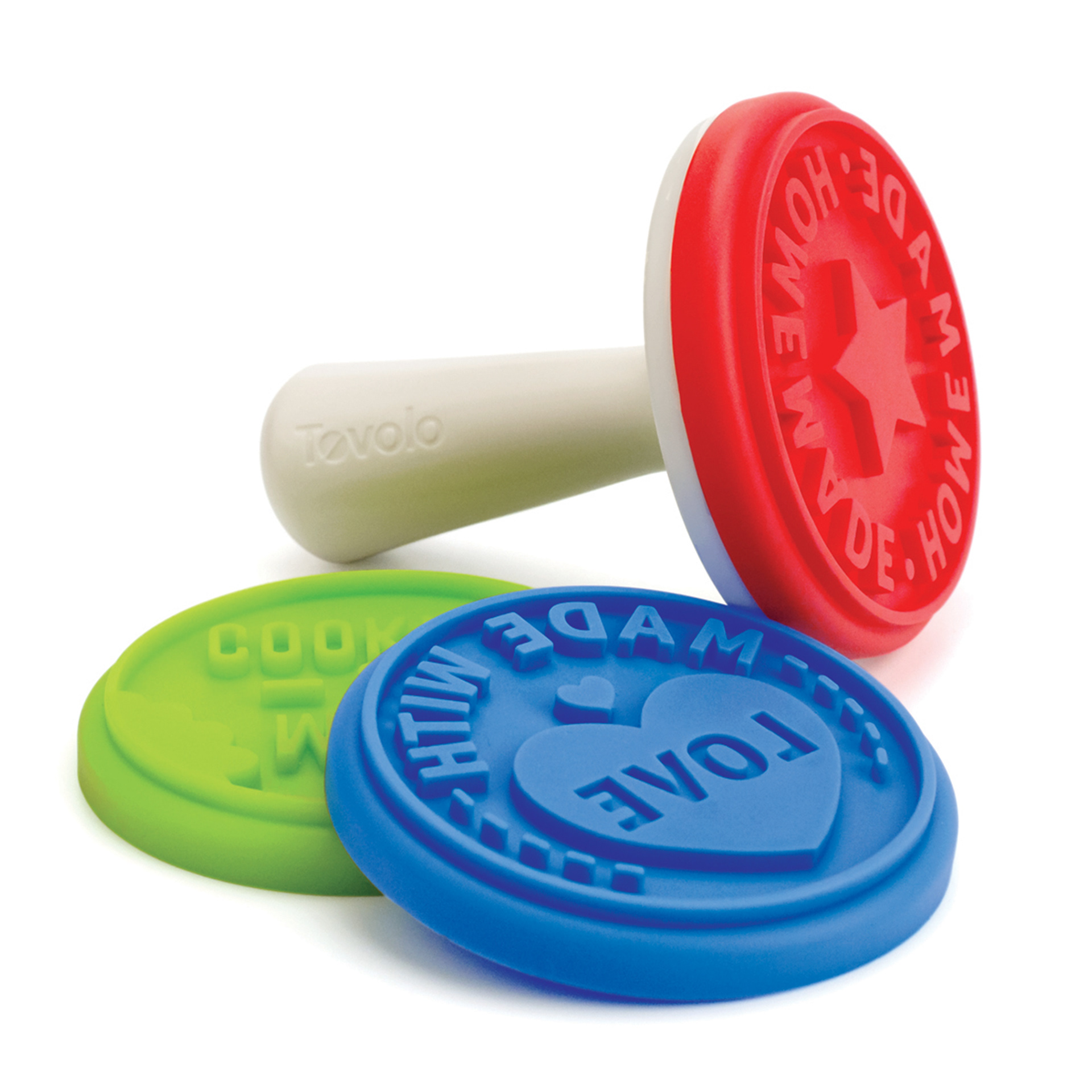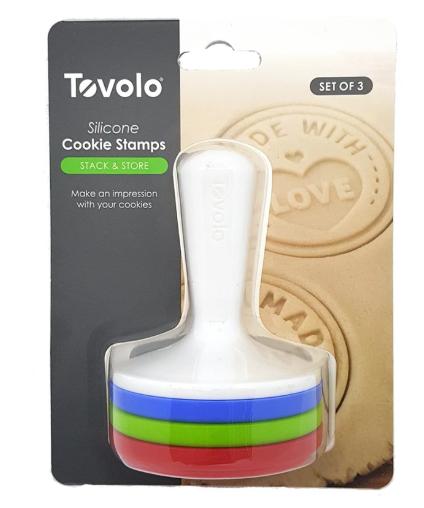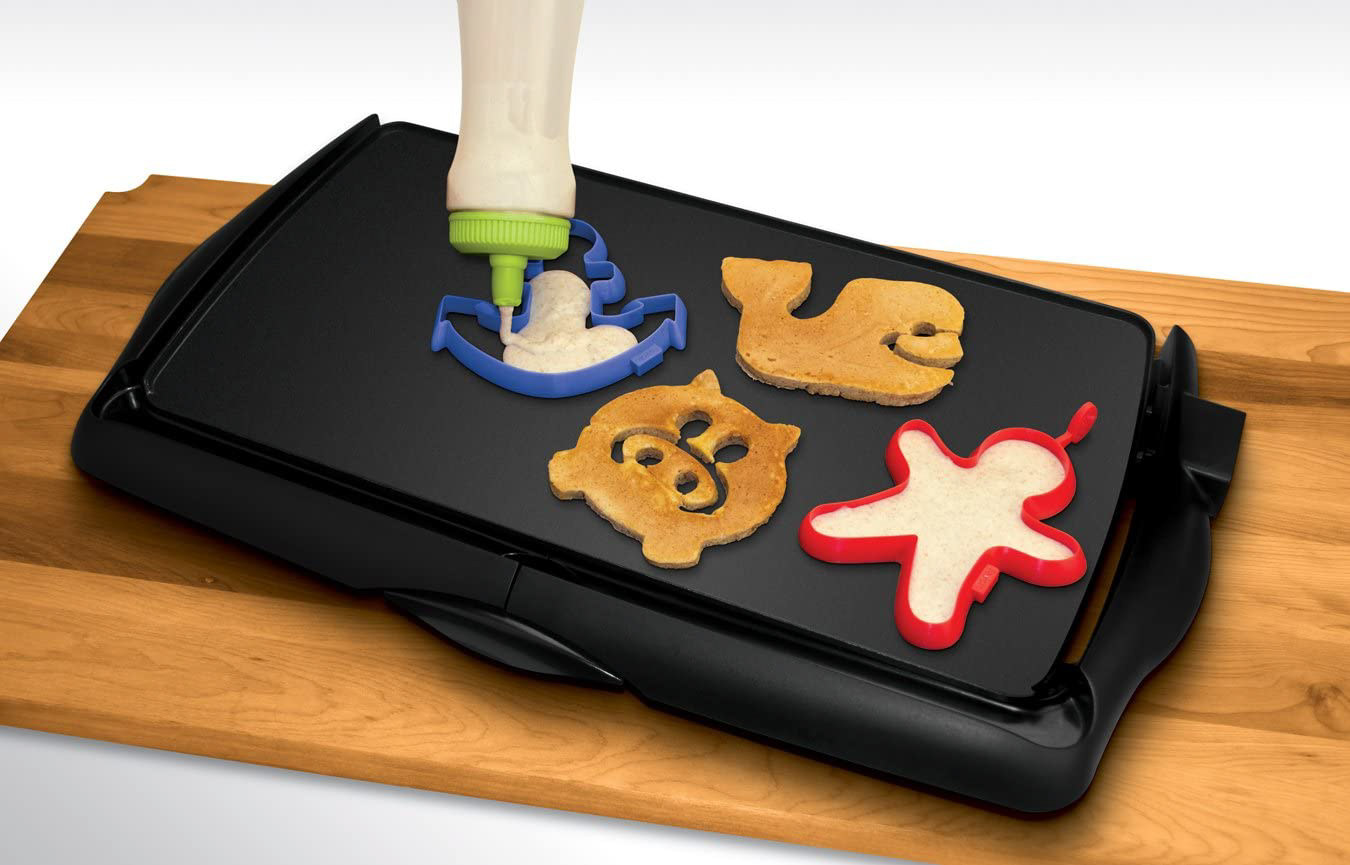 Great for eggs or pancakes. Heat-resistant silicone. Remove effortlessly with easy-grip tab.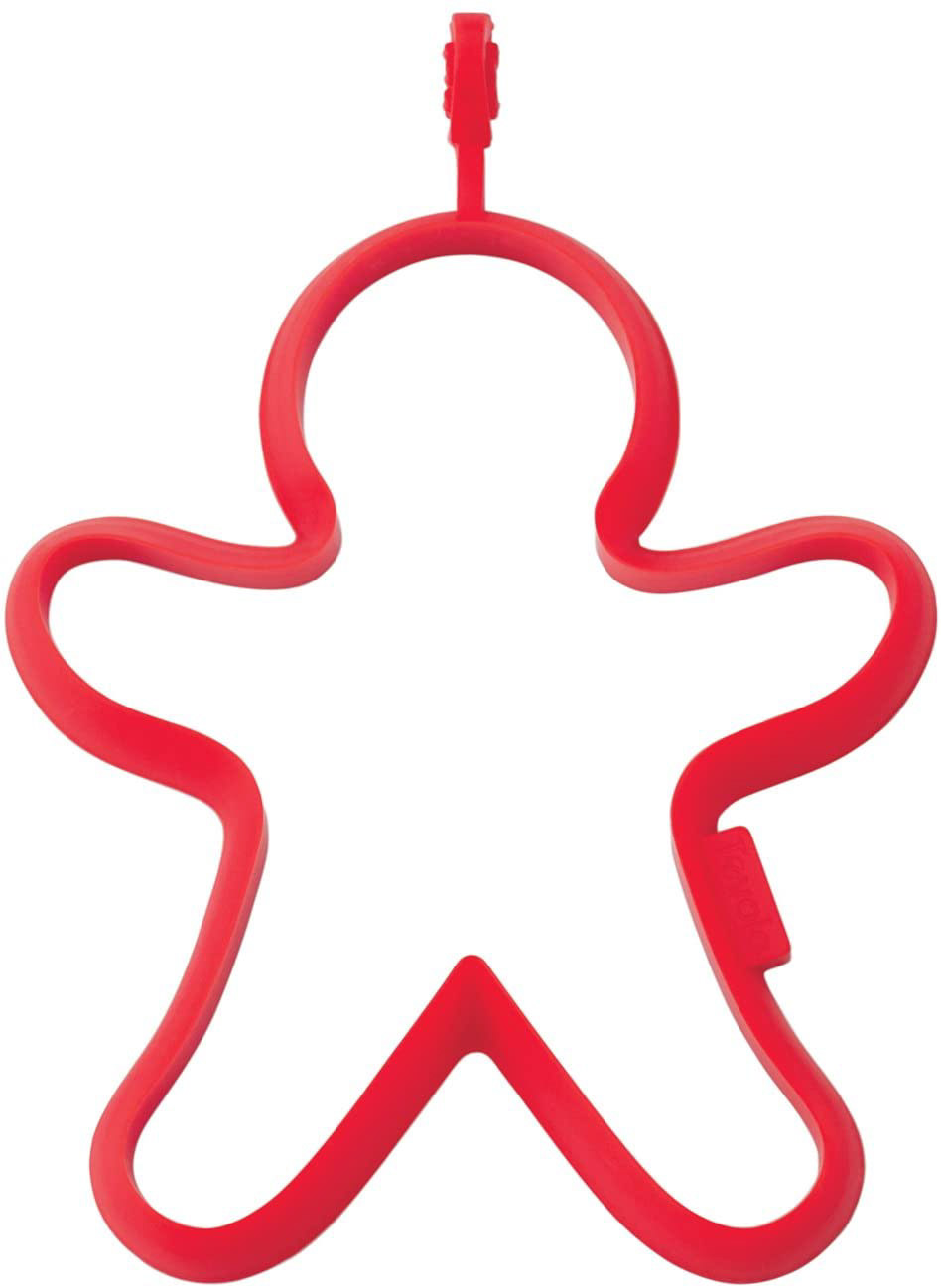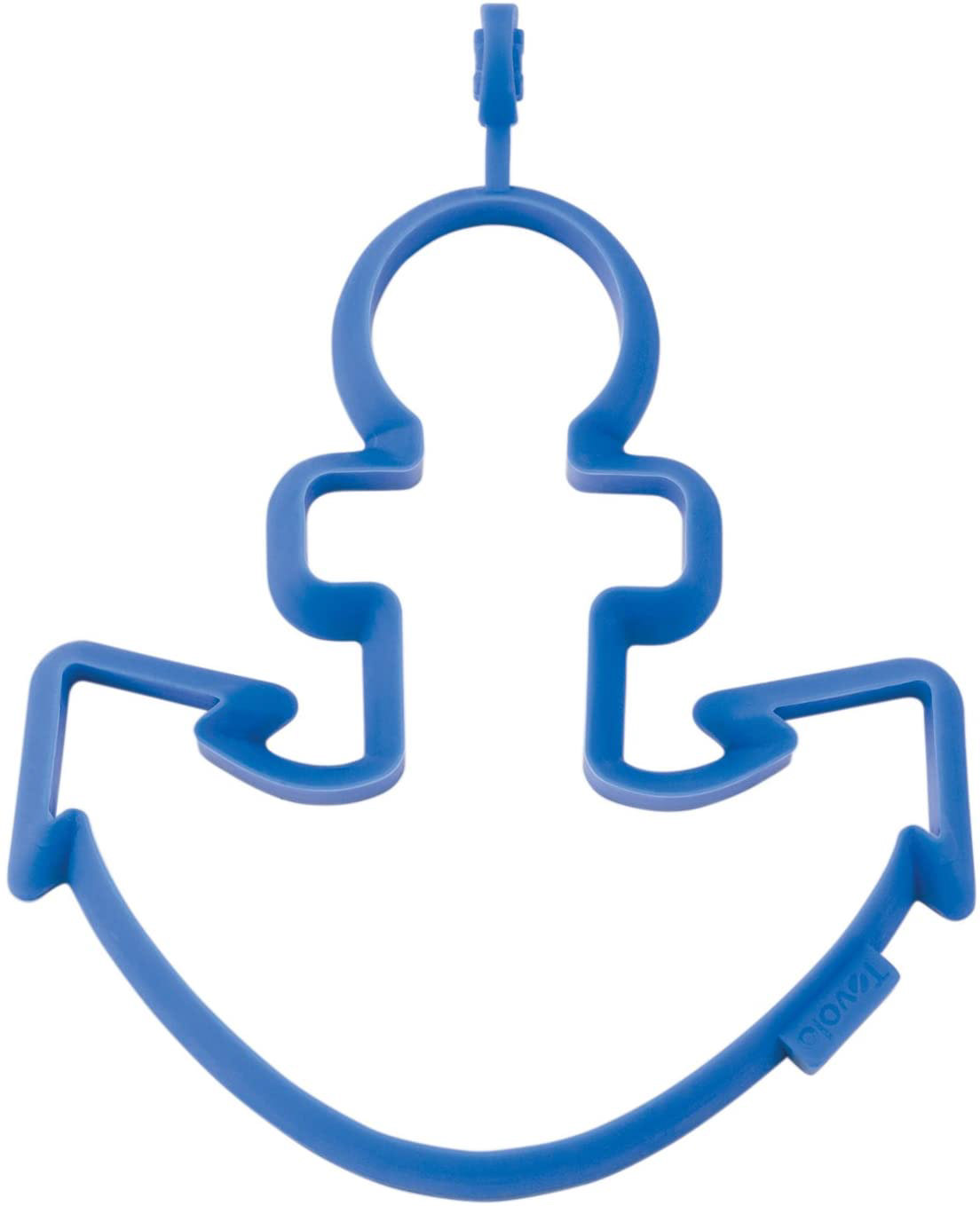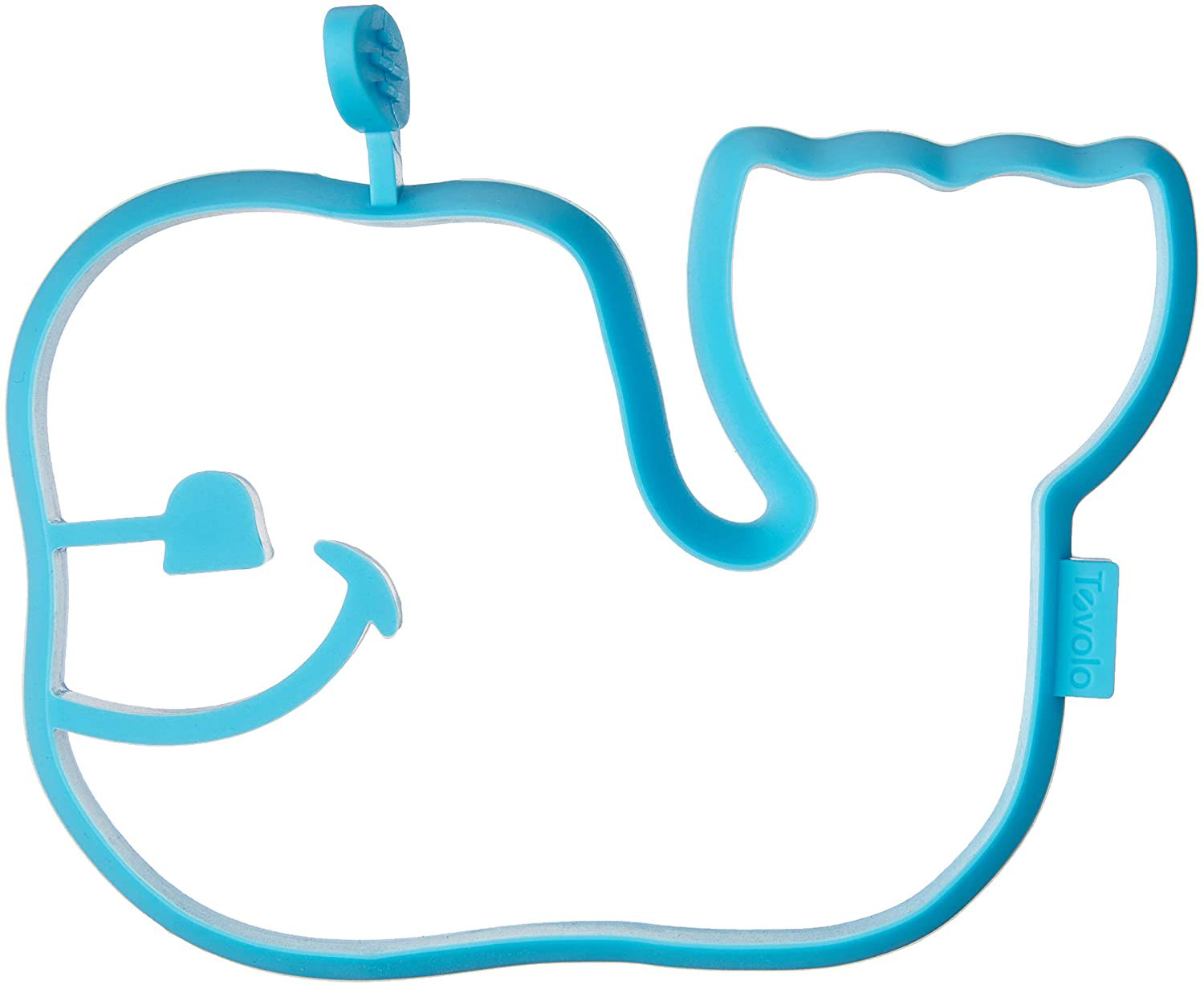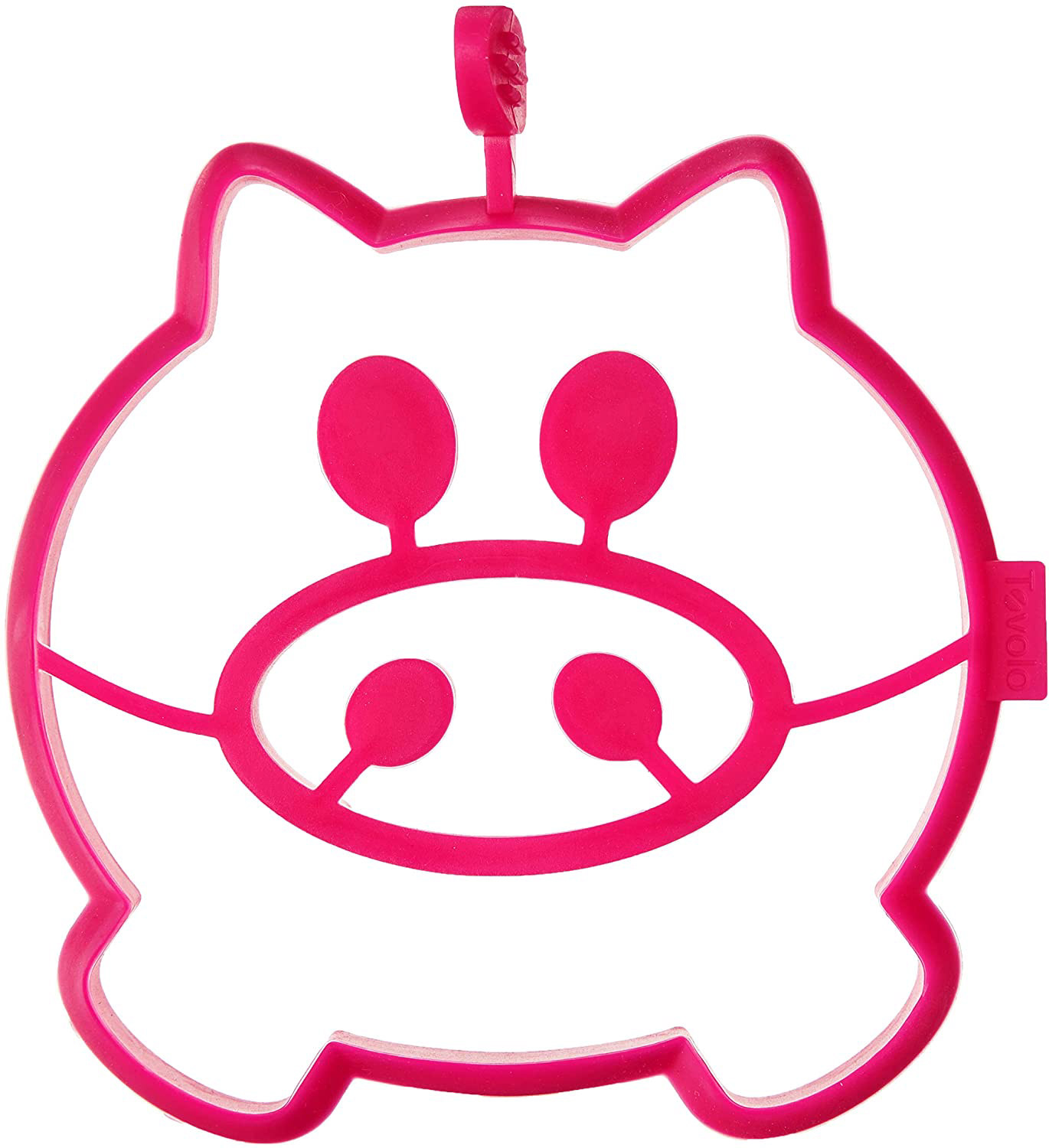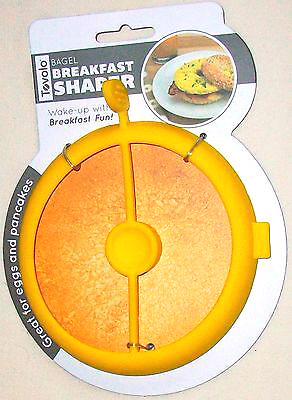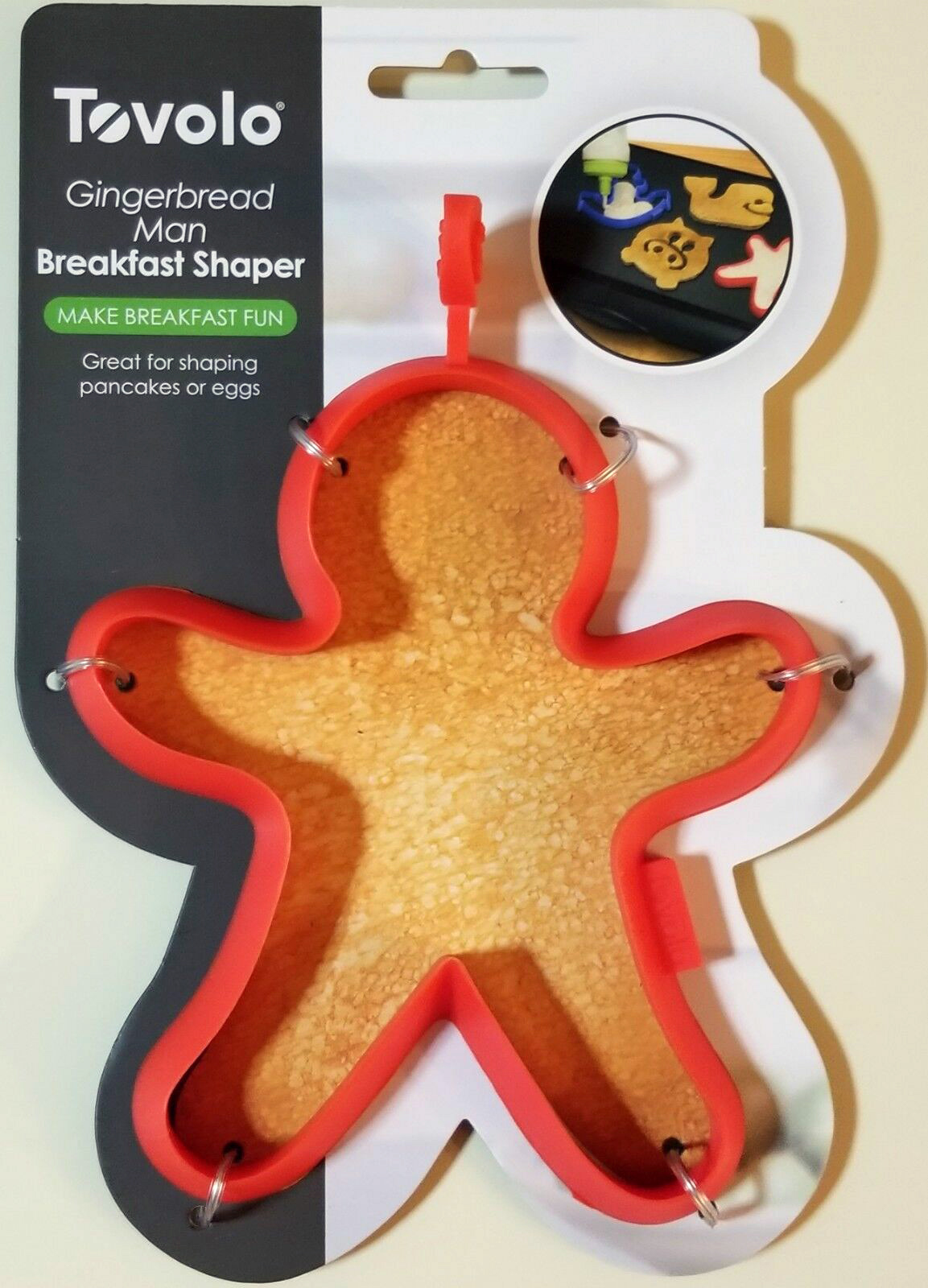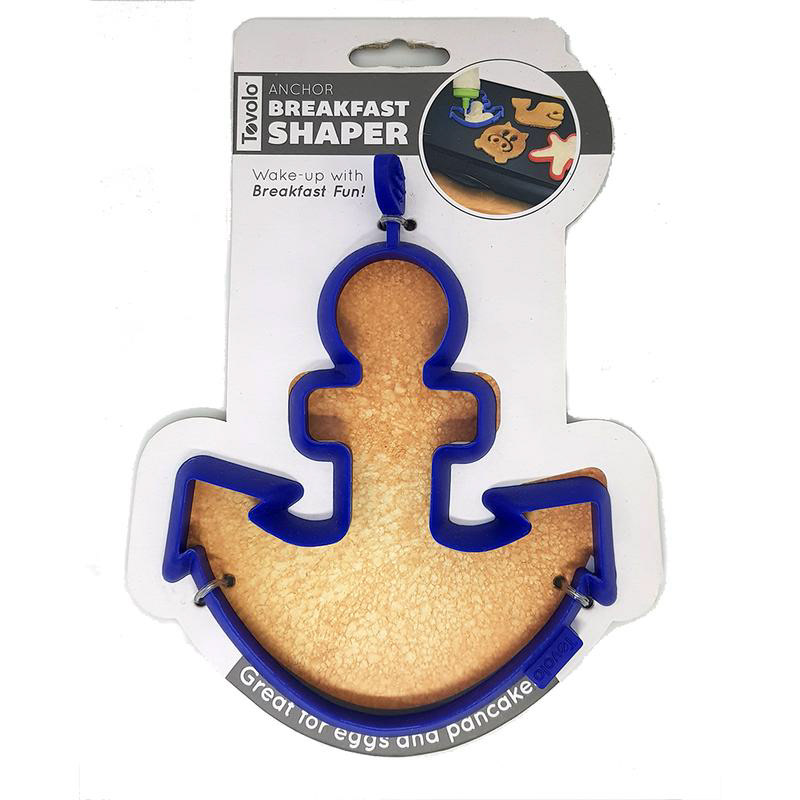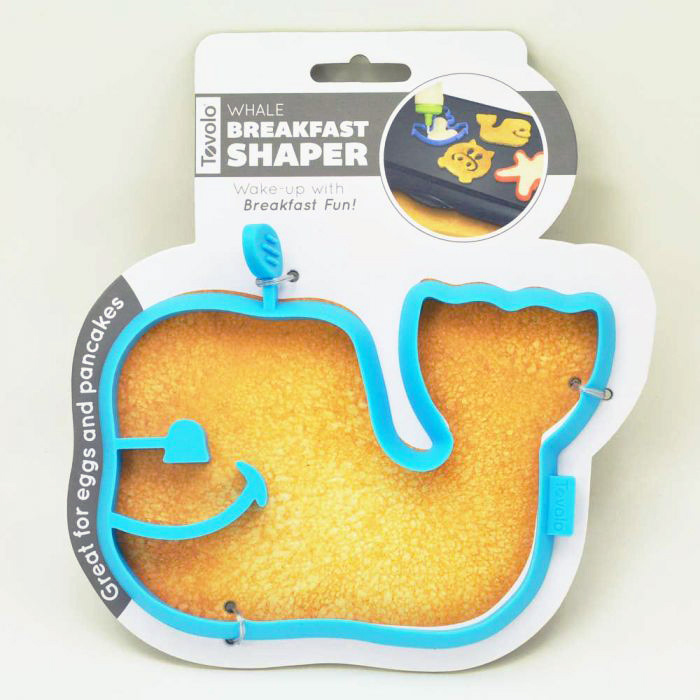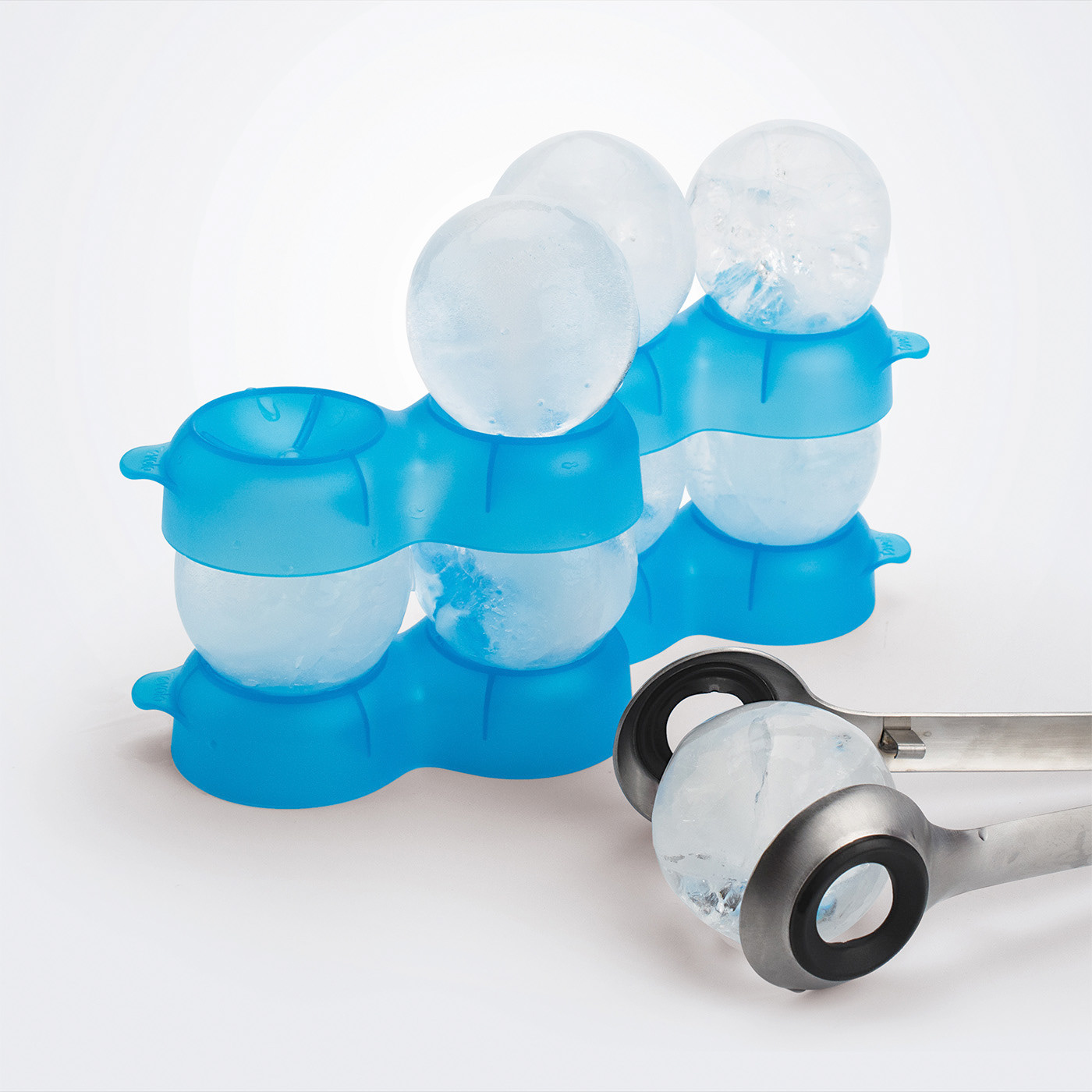 These stackable ice trays provide storage for the Tovolo sphere ice molds. 
Stores up to 4 ice spheres molds compactly in the freezer. The thoughtful design keeps the ice spheres from touching to keep that perfect sphere shape and keep the spheres from sticking to each other.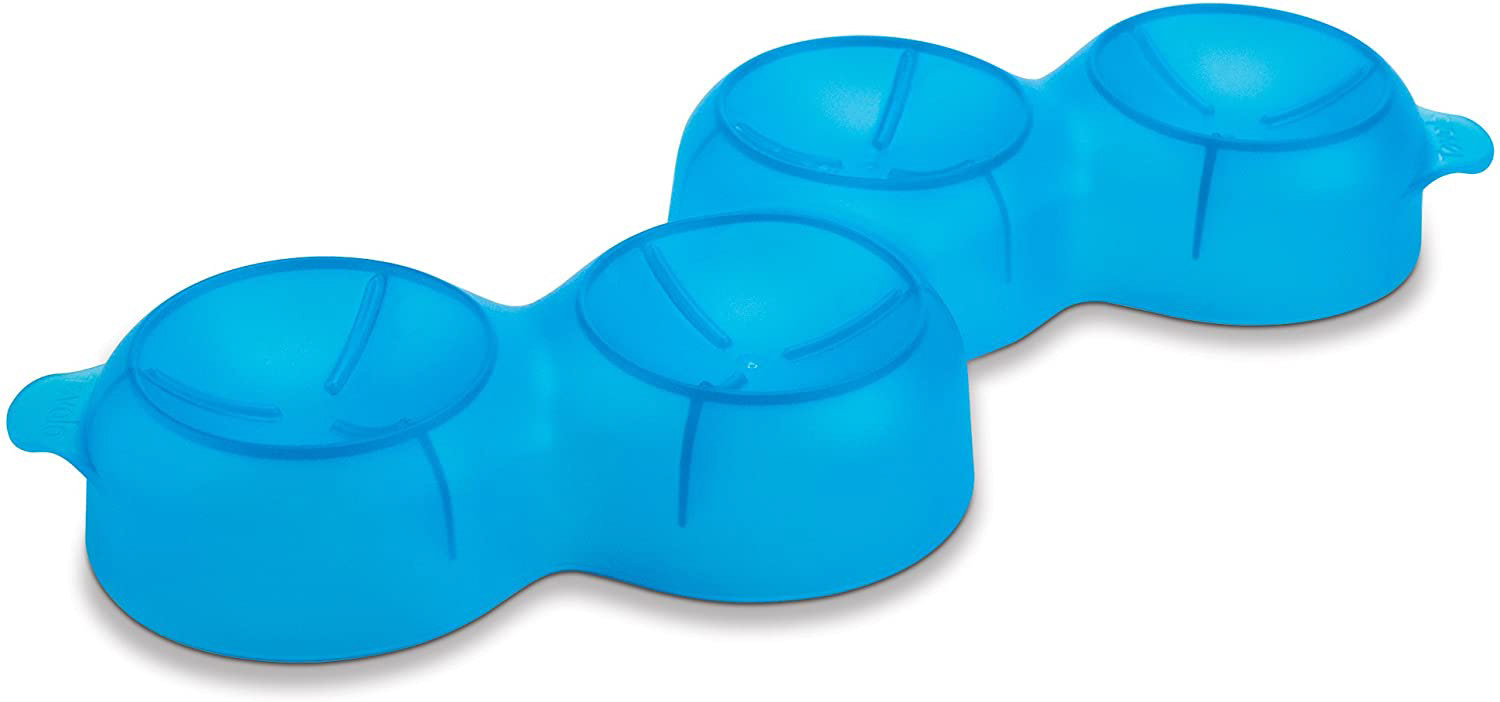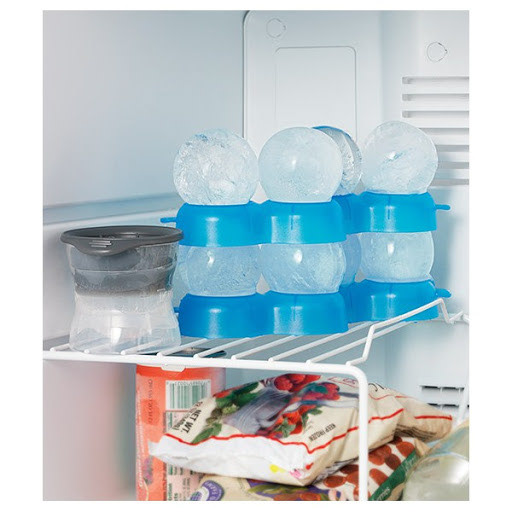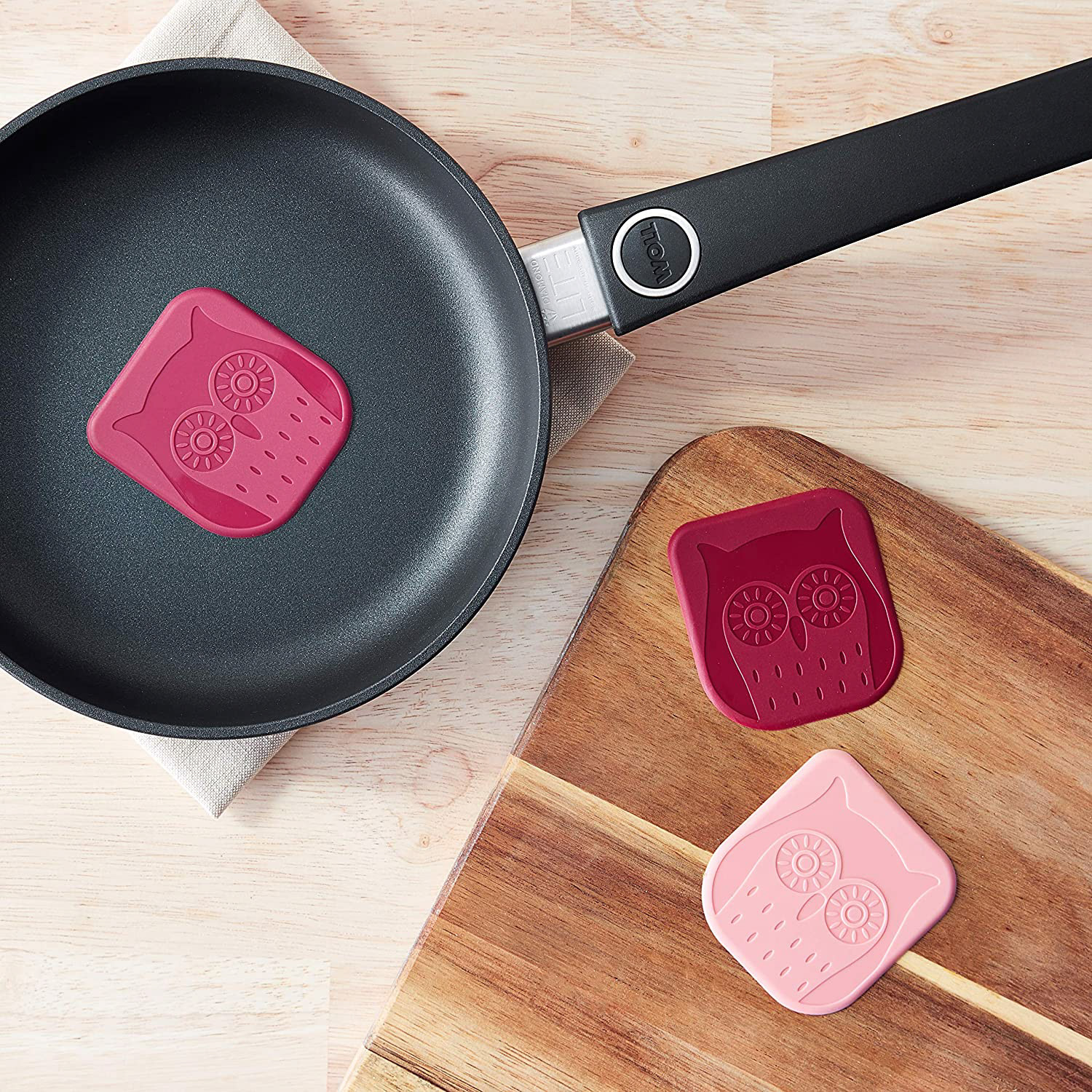 Easily remove stuck on food. They are made from nylon so they won't scratch non-stick cookware.
The fun designs showcase rounded corners to help clean hard to reach places.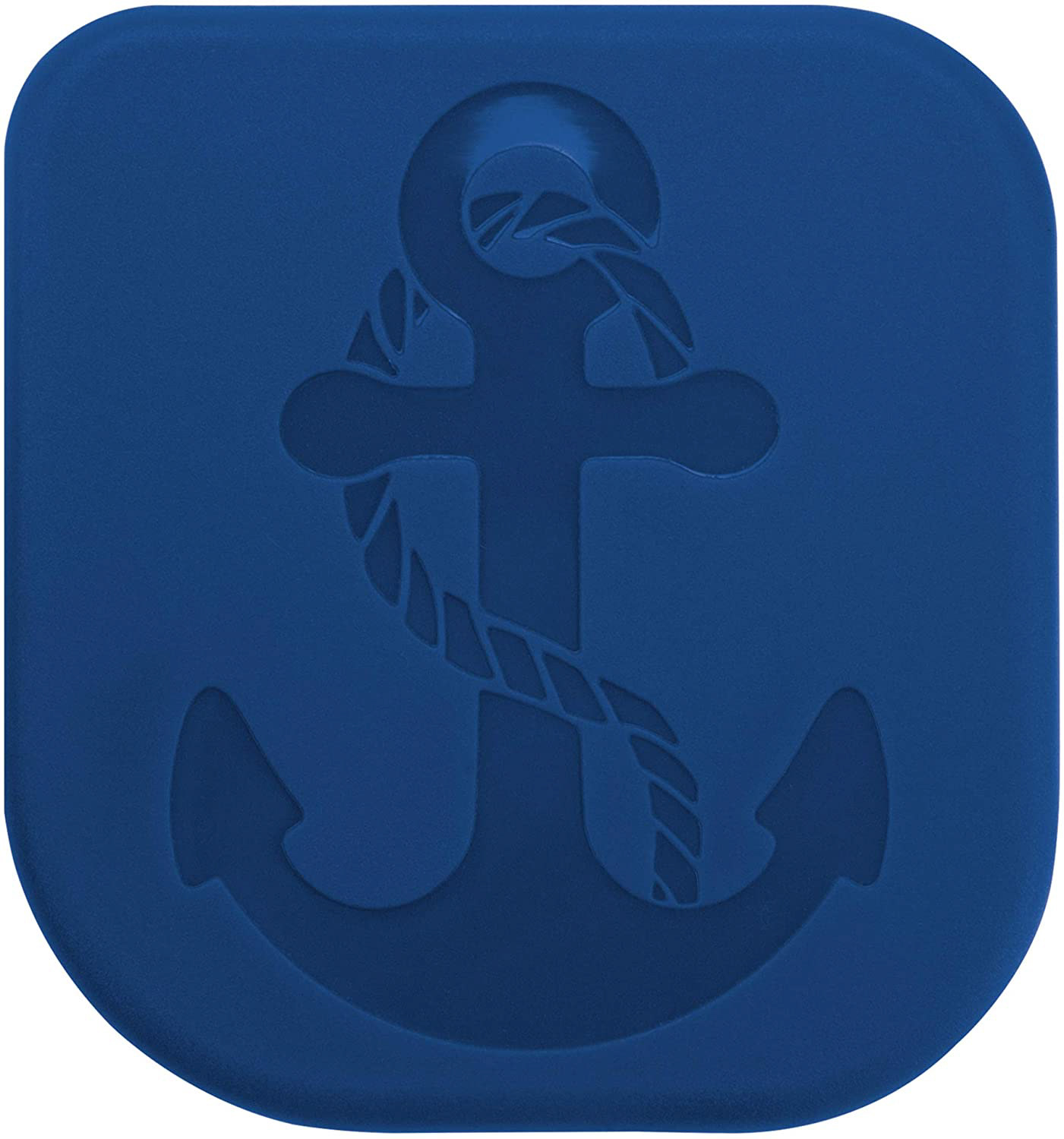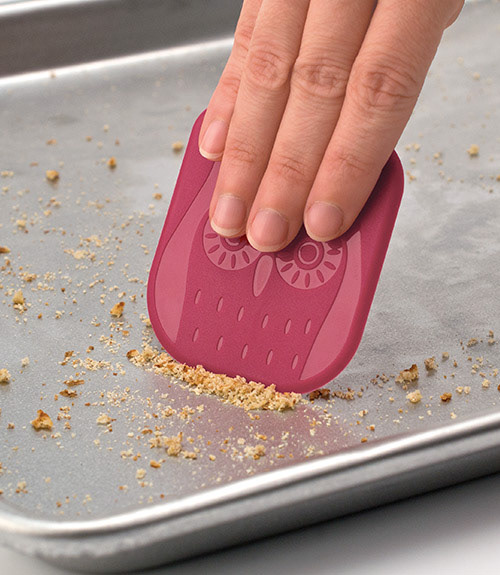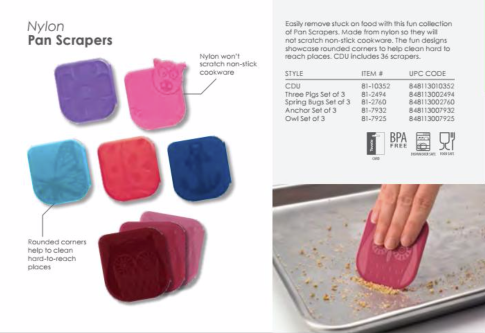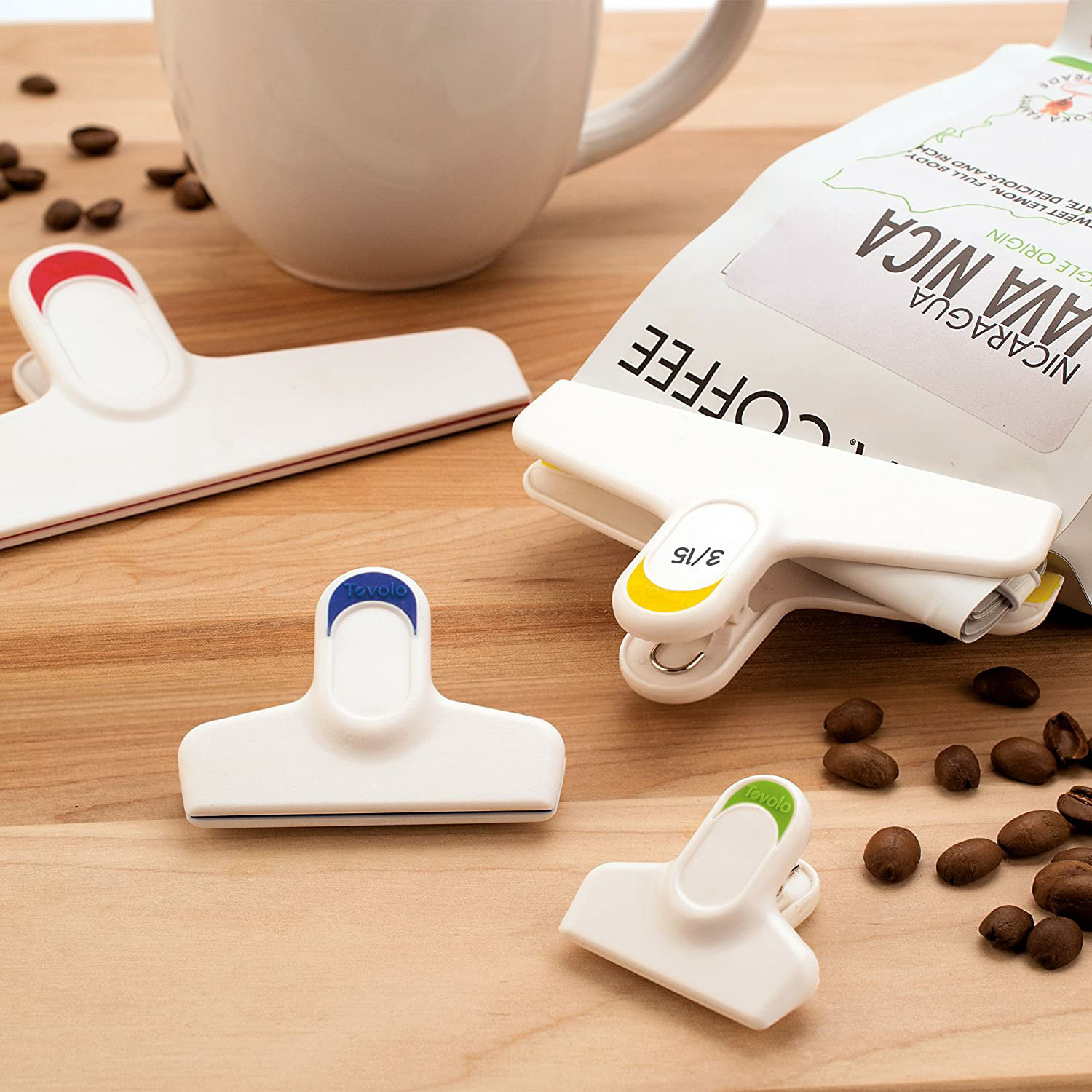 These magnetic clips with dry-erase surface let you create custom notes for storage reference. 
The durable spring mechanism keeps bags closed tightly. They are also great for holding notes, 
envelopes and more and the strong magnets on back allow you to post them where you need them.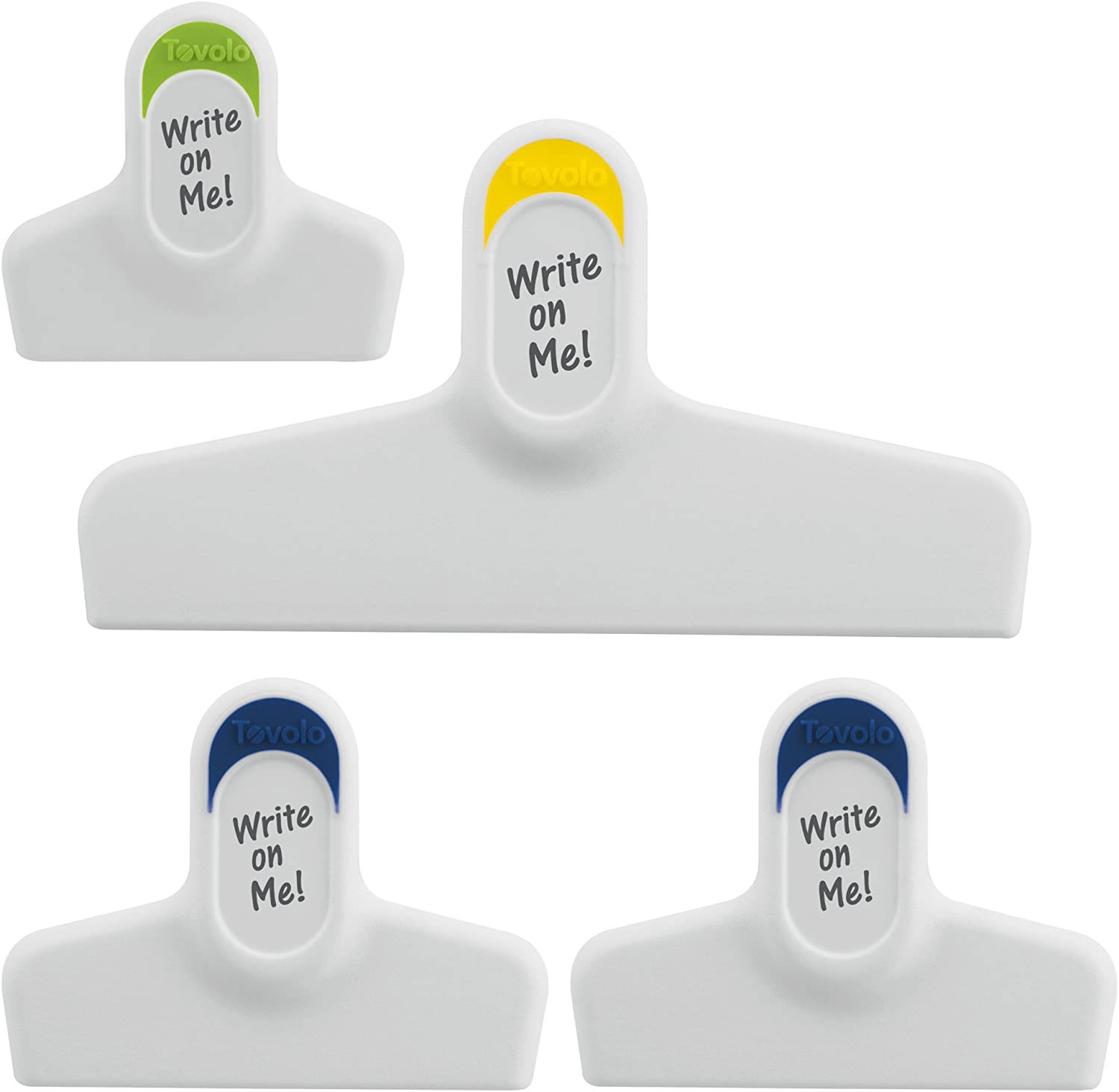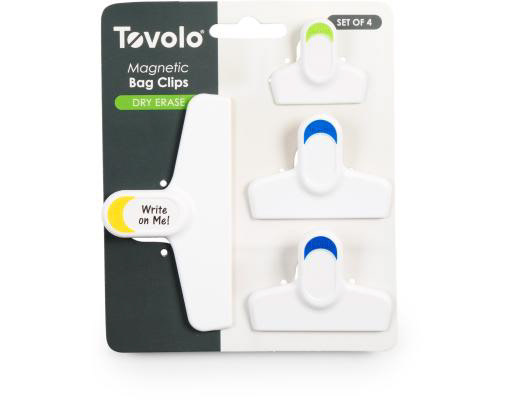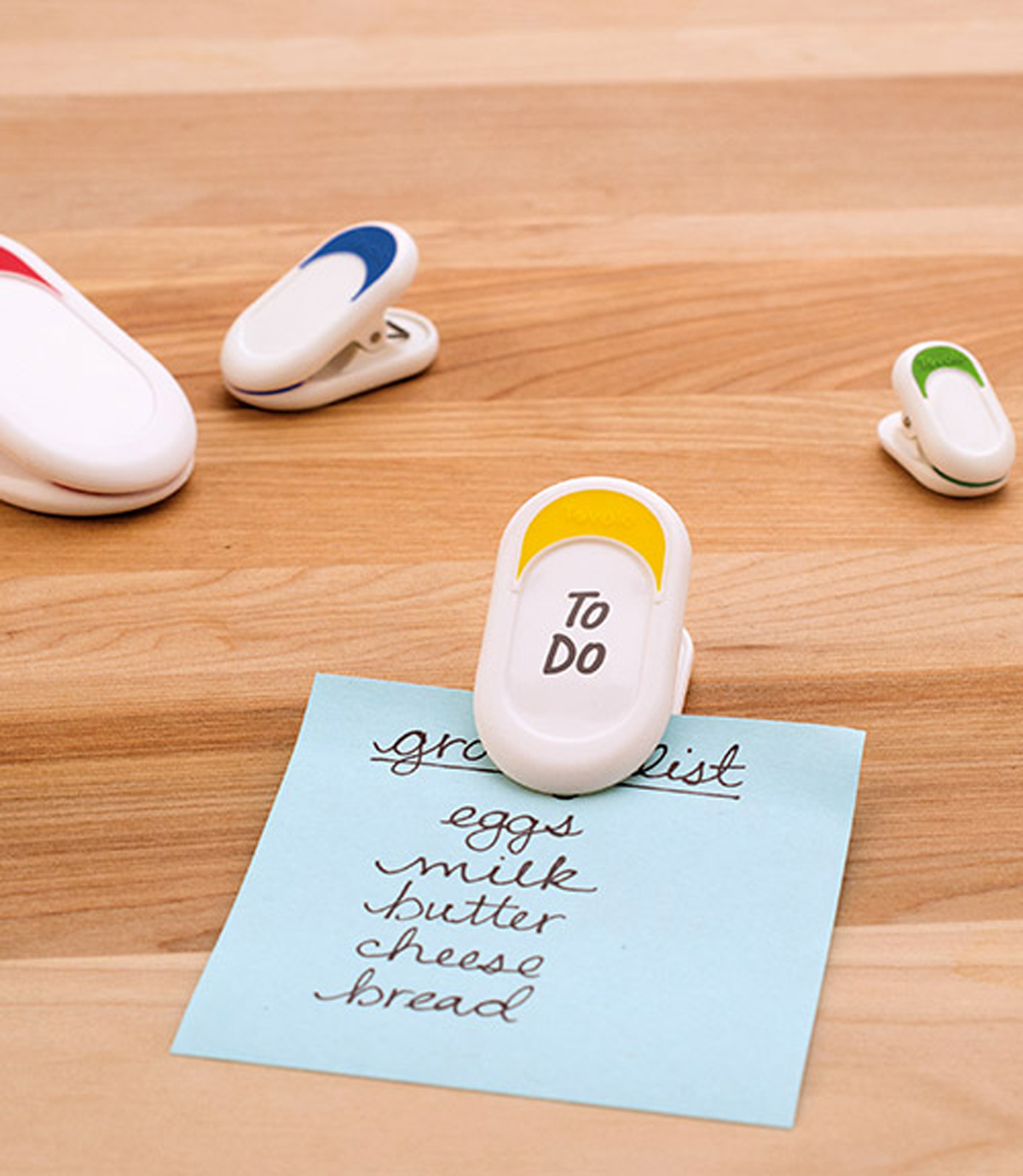 Magnetic utility clips for closing small bags, holding post-it notes, envelopes and more. 
The dry-erase surface lets you create custom notes, dates and contents. 
The strong magnets on back allow you to post them where you need them.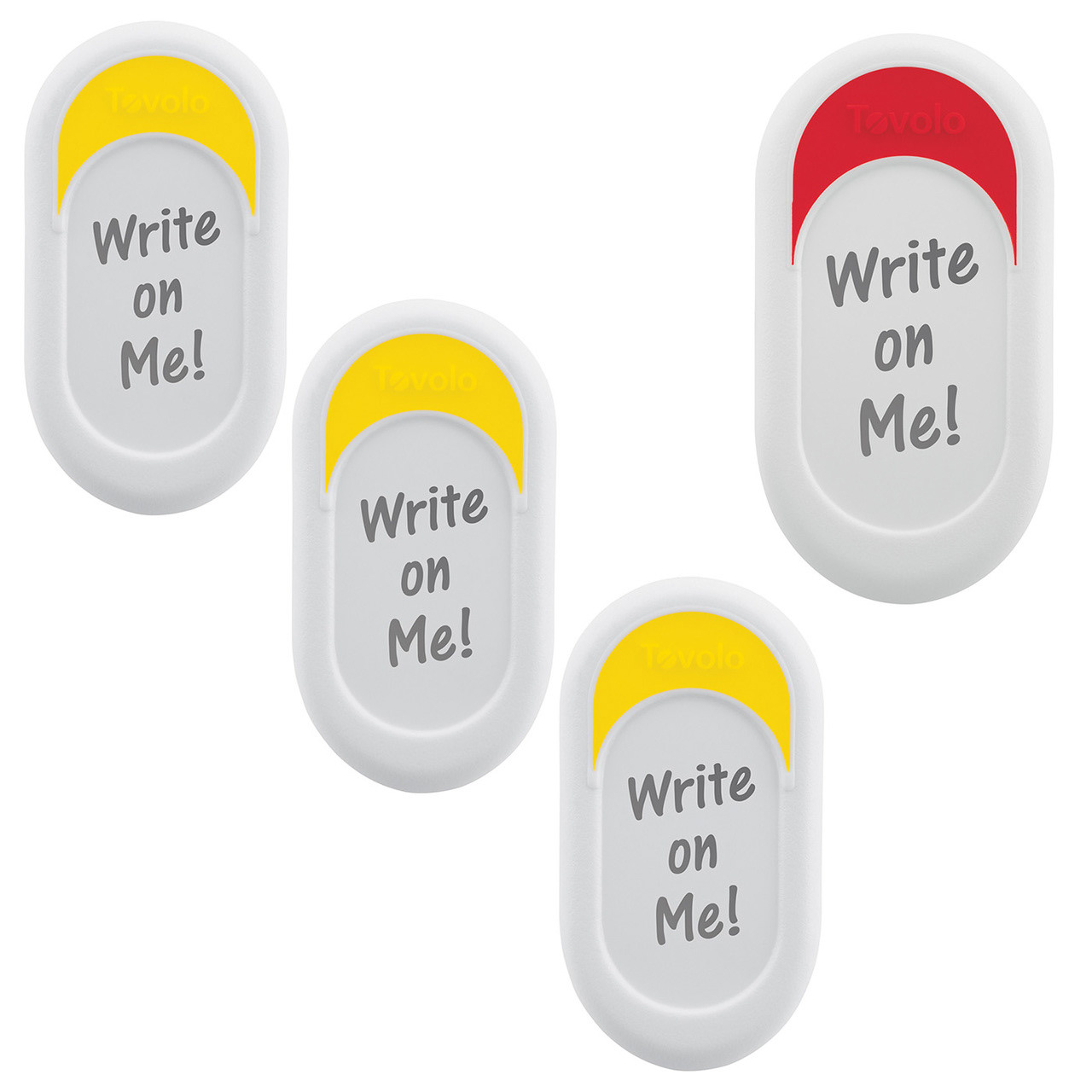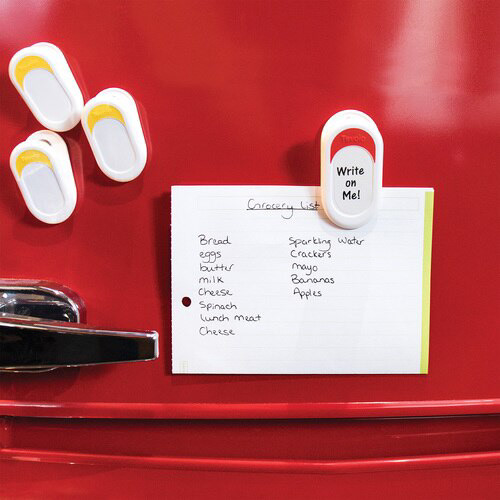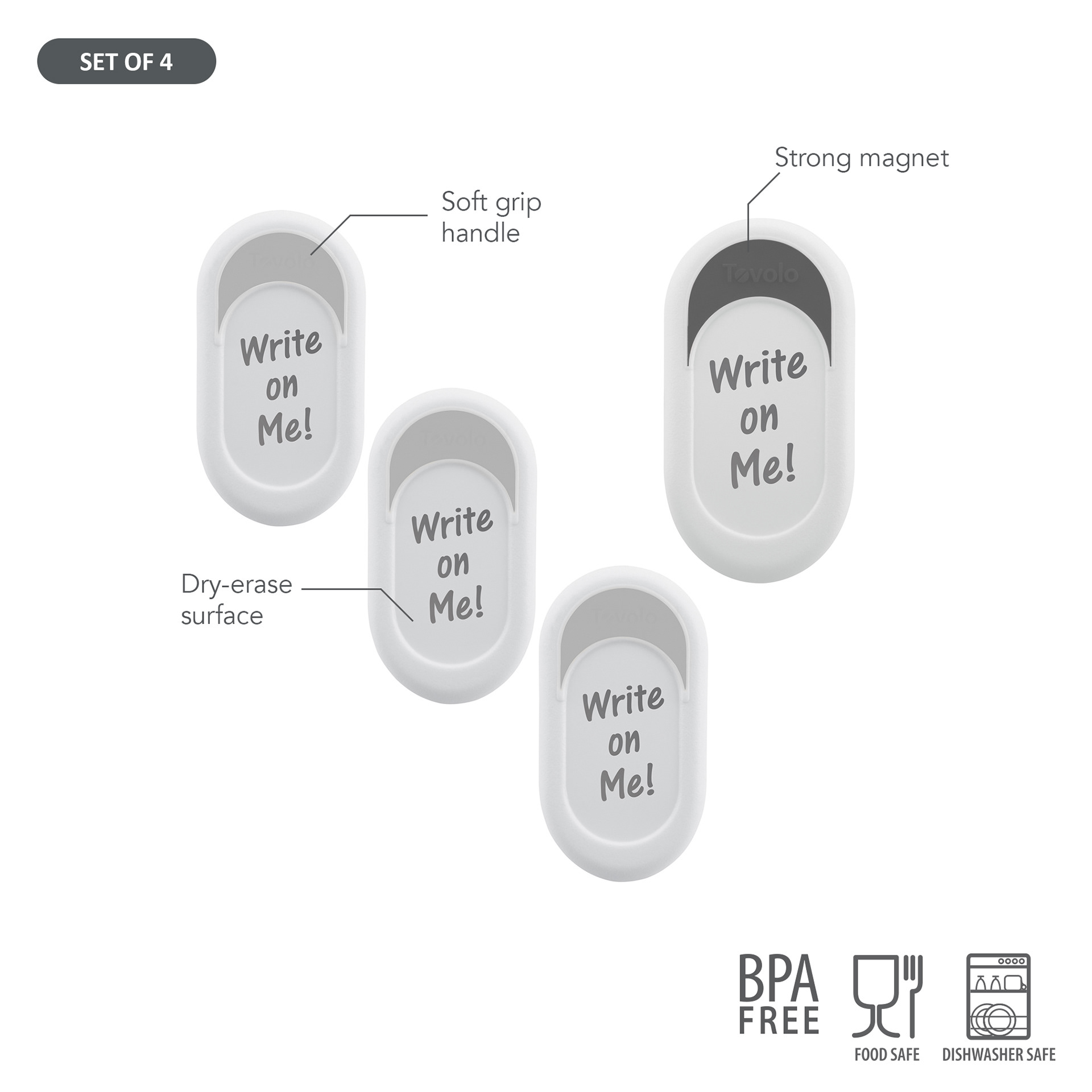 Note

:
If you'd like to experience my entire design journey and some 
good storytelling, 
please 
click on the button below to direct you to my process page. 
Thank you.