Back in 2015, KOHLER introduced a line of kitchens accessories for the retail market. Having had years of extensive knowledge of the kitchen space, it was a natural progression for the company. 
KOHLER already had experience developing kitchen accessories designed for their premium wholesale sinks; allowing us to leverage that knowledge & translating it into a different channel. This foray into retail also allowed us to leverage our brand equity; as to most consumers, KOHLER signifies beautiful design, quality + innovation. 
Product from 2015-16 included a dish rack, countertop squeegee, paper towel holder, automatic soap dispenser, sponge caddy and silicone mats. 
In 2015, Lextant Market Research had led an extensive ethnographic study for KOHLER based on the kitchen space and a very common concern heard throughout was that participants did not appreciate clutter and potential eyesores in their kitchens.
And when it came to their kitchen sinks, they lacked a streamlined cleanup workflow; especially when it came to washing, rinsing, + storing or drying utensils (especially hand-washed items).
Lastly, they did not possess an accessible + discreet home to store cleaning tools such as sponges and brushes that wasn't on their countertop or underneath the kitchen sink.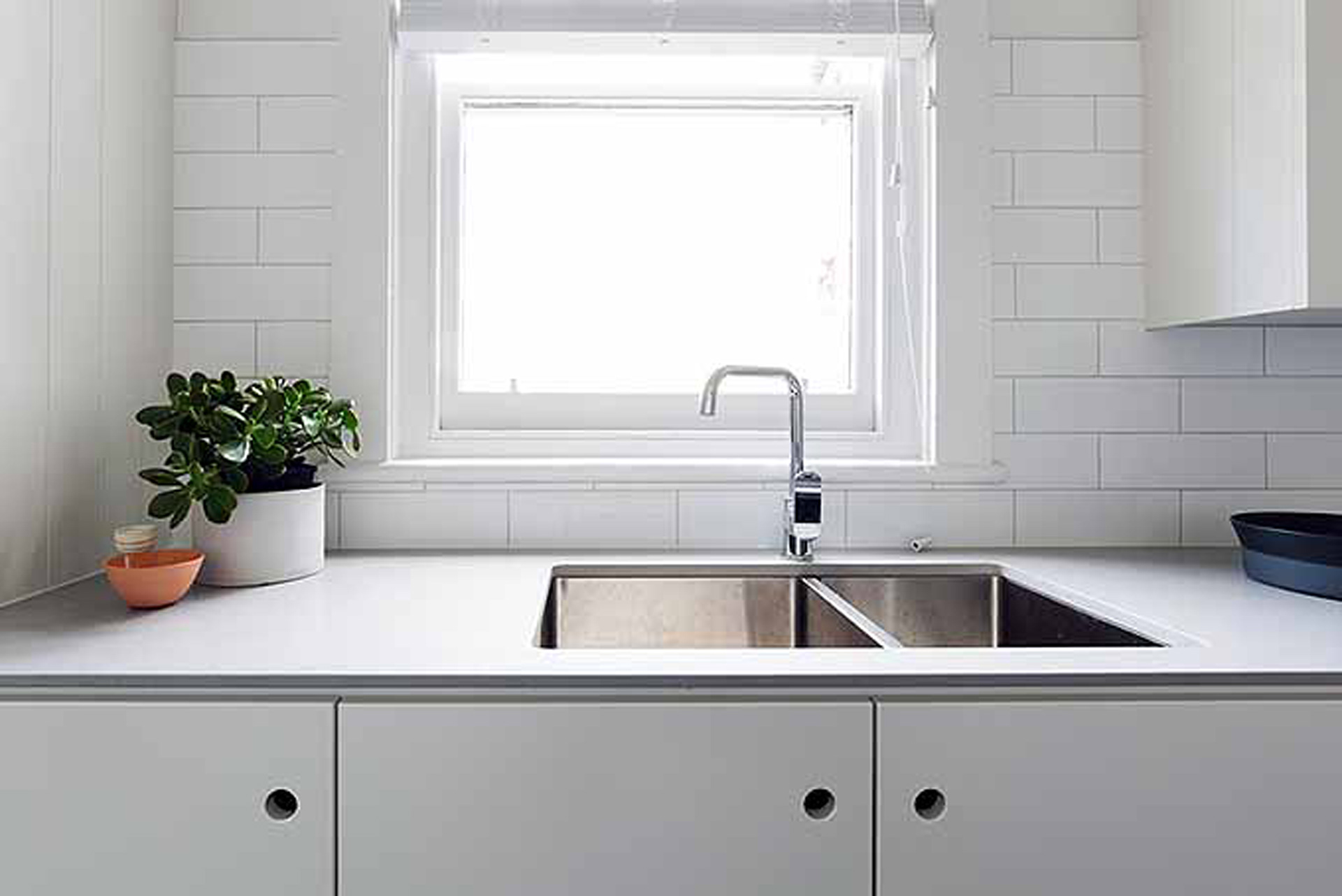 The retail accessories we had launched up until then were more countertop-centric; and we didn't have an offering that solved for organization + storage in and around the kitchen sink itself. 
A few of our KOHLER wholesale sinks already offered premium "utility racks" that were designed to work with a particular sink and its unique geometry (and marketed as such) but did not pair well with our other Kohler-branded sinks nor competitor sinks.
Ultimately, we saw an opportunity for introducing a universal solution that accommodated most kitchen sinks regardless of shape; especially since very few solutions existed in the retail landscape that accomplished what our premium racks did.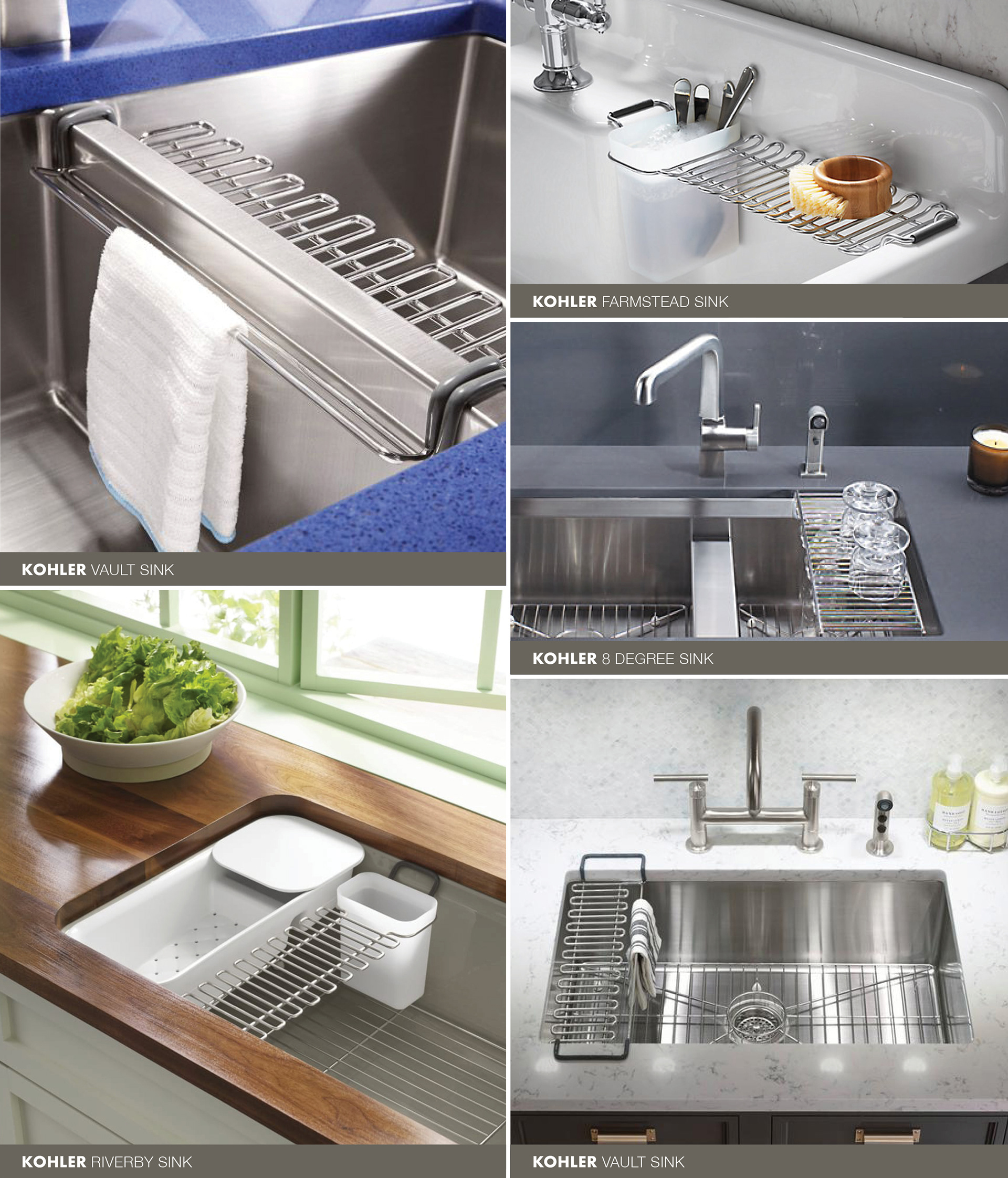 ID together with our Kitchens Engineering team developed a viable concept that we took to an informal review with the Business Team for approval; which we received. The actual wire configuration needed in order to accommodate most sink shapes on the market was my deliverable and achievement. Engineering's contribution centered around getting the rack to expand + contract and stay put; as well as manufacturability. Ultimately, the team felt it worthy of a design and utility patent; of which I am named as one of the inventors.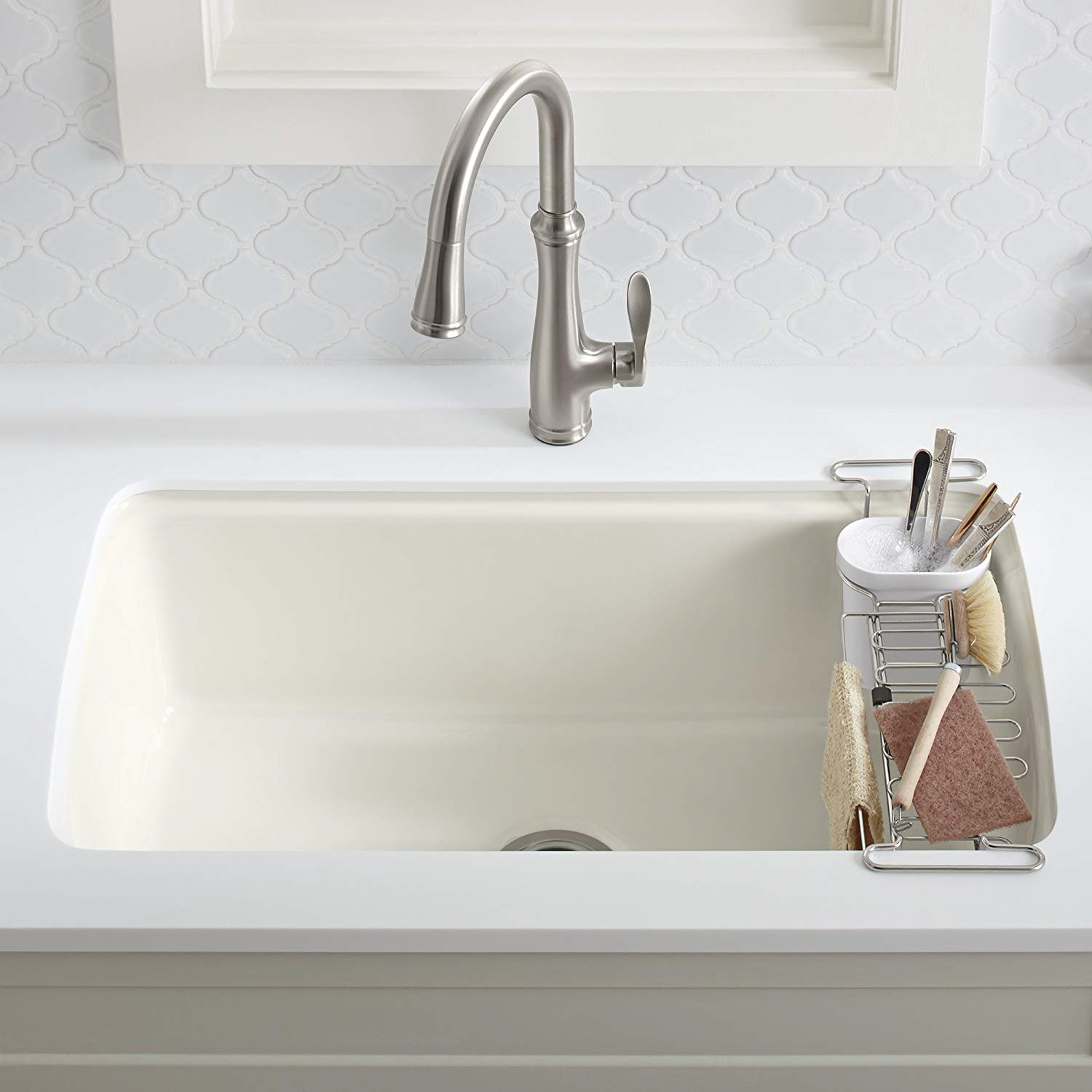 I executed with excellence by creating a design that allowed us to stay within our standard cost target 
and allowed for the expandable sink rack to accommodate most sink shapes. 
• On display at 03/2017 International Home + Housewares Show in Chicago.
• Placement at Crate + Barrel & Container Store.
• Amazon.com: 4.5 Star Rating, 300+ Reviews.
• 3rd highest performing product within the Kitchens Accessories Business (as of 02/2020).
• Included as an accessory within the KOHLER ALL-IN-ONE Sink offered at Costco (sales of which were $7.3 million at launch in Q4 2016).
• Design/Utility Patent: Issued for Chris Santos + Niels Eilmus: 05/18/2018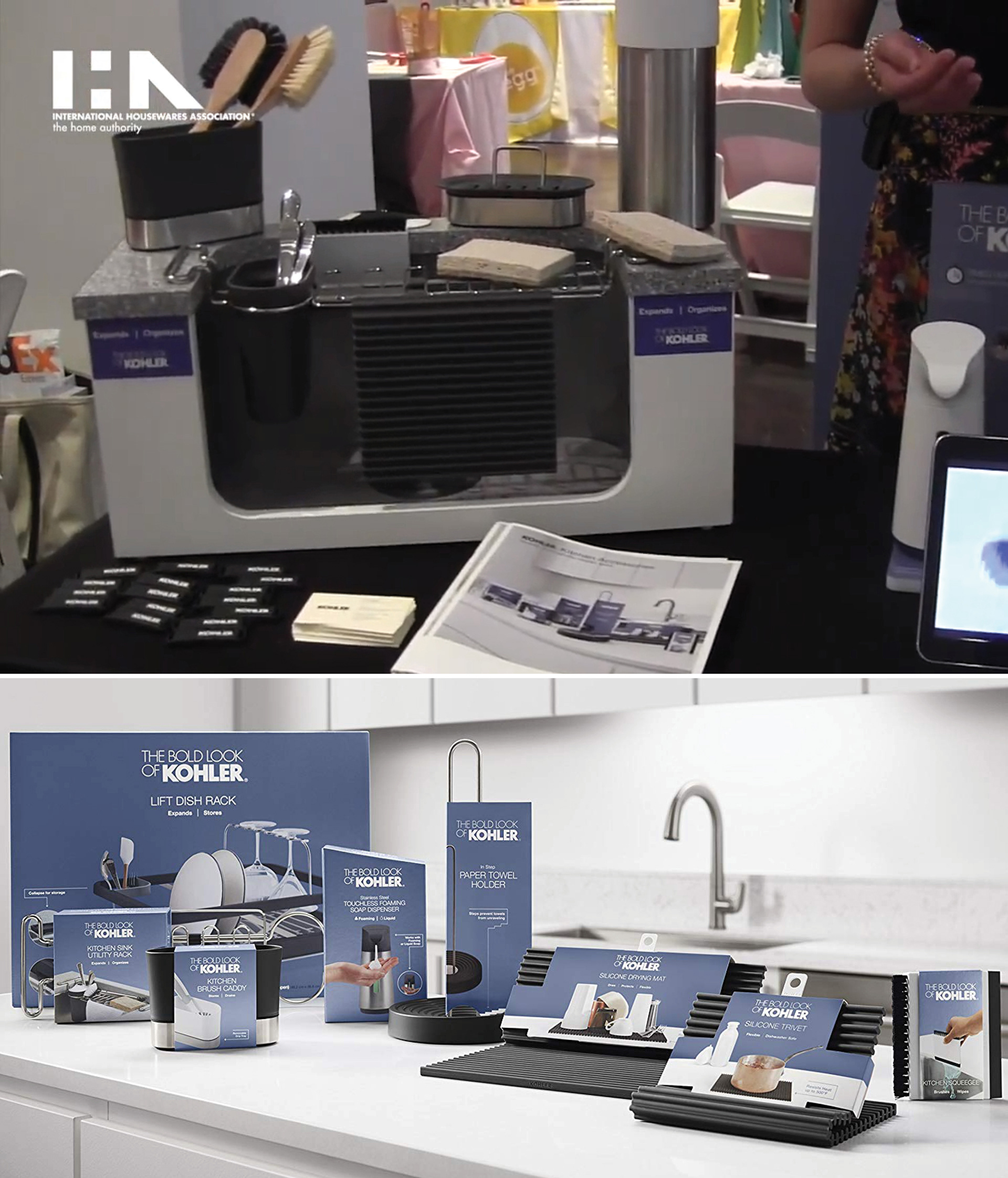 KOHLER Kitchen Sink Utility Rack: 2018 IHHA Chicago
Note

:
If you'd like to experience my entire design journey and some 
good storytelling, 
please 
click on the button below to direct you to my process page. 
Thank you.