Sterling, a Kohler brand, is a line of kitchen and bath products that exists in retail home improvement as well as builder/new construction channels. Up until that time, all Sterling stainless steel kitchen sinks were deep-draw formed; which gives them the characteristic generous radiuses inside of the bowls.
The business decided it was time to introduce an alternate aesthetic to the Sterling family: something a bit more rectilinear with tighter geometry; which has a perception of contemporary – more in line with most premium Kohler-branded offerings. 
I collaborated with our Marketing, Kitchens Engineering and CAD Designers to secure the right bowl configurations and sizes and align on overall aesthetic (bowl depth, radius treatments on edges and inside bowls, and drain placement).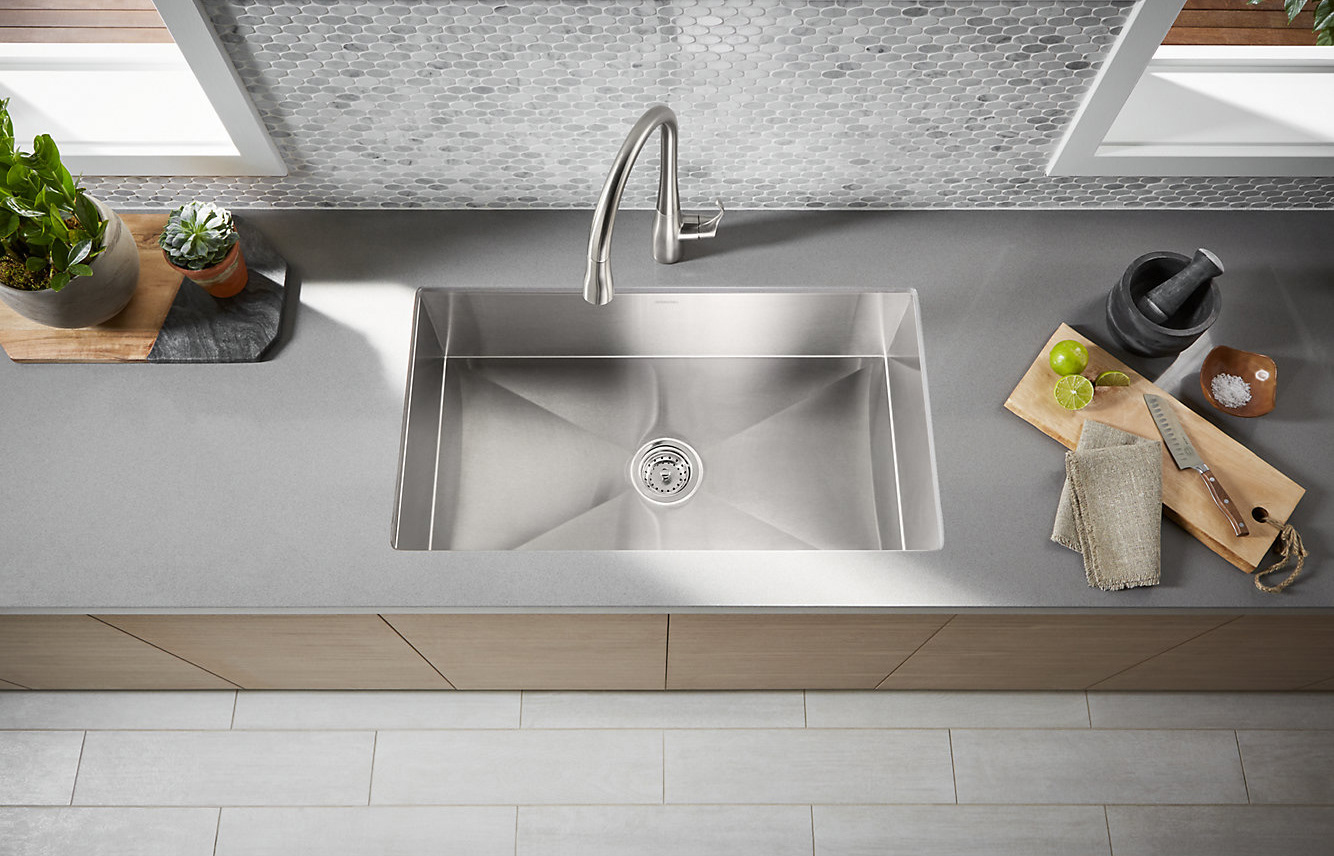 My most satisfying contribution was the design of various sets of silicone mats we decided to offer for this line of sinks. It was our first foray into another material set versus the more traditional steel wire rack offerings. It was also an opportunity to inject color and aesthetic elements into the sink basin area. 
Design consisted of 2D pattern development, 2D print outs + mockups, 3D CAD, color explorations, design approval and sample reviewing + testing.
The silicone basin mats are easy to handle and maintain; plus they provide sound dampening and protection for one's dishes and glassware when placing into the basin. They are also dishwasher-safe.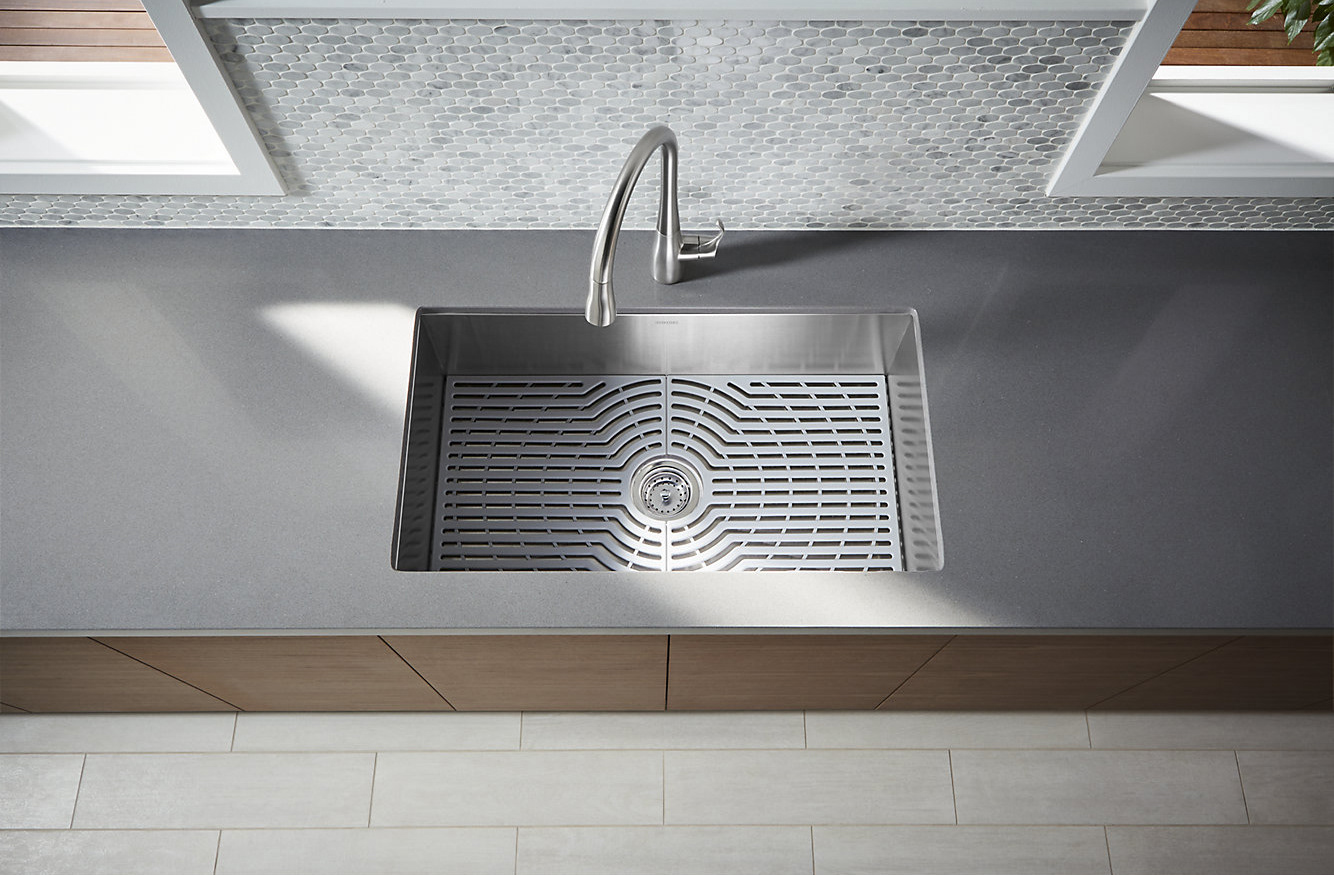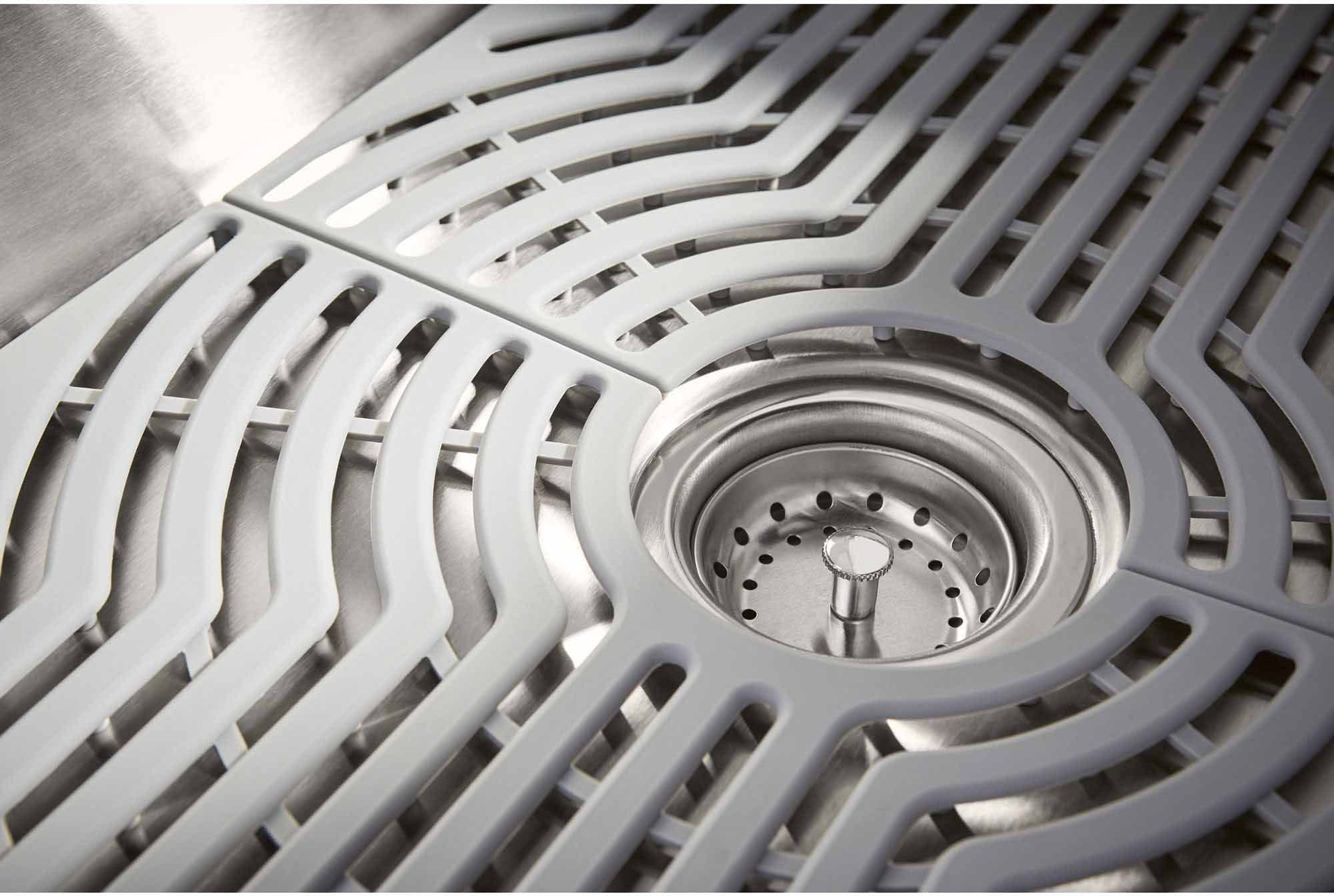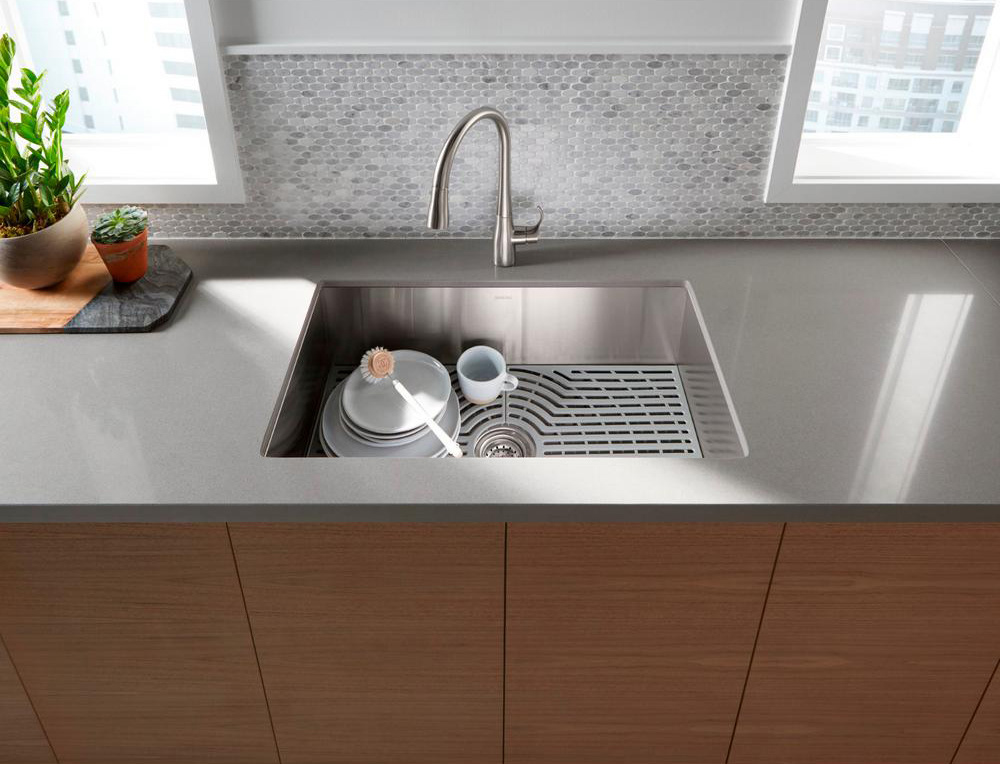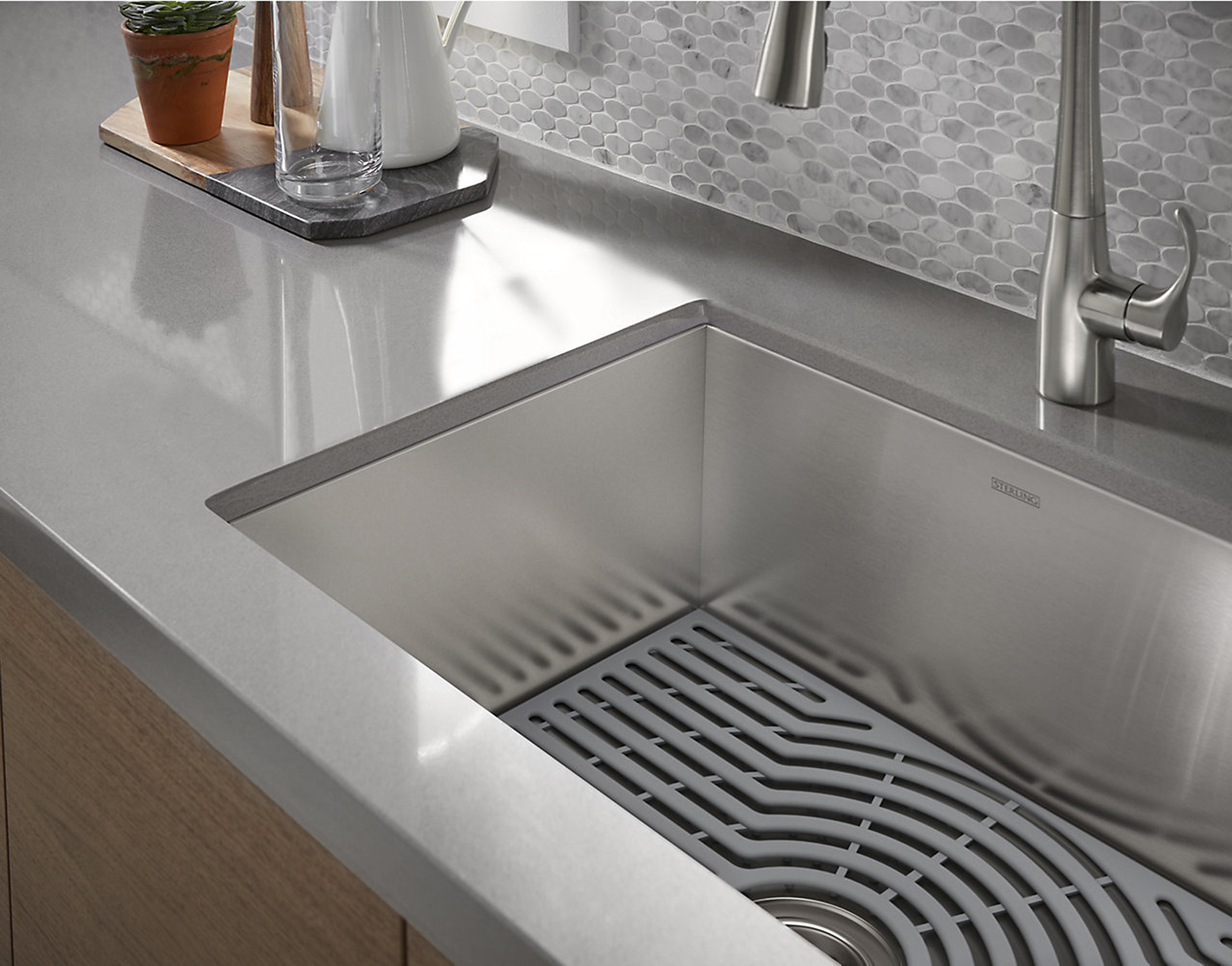 A thoughtful design process went into the pattern development for the silicone mats as the final design had to be one that was accommodating and slightly forgiving when adjusting it to fit across the span of 4 sink configurations with various bowl widths + depths.

Kohler Company Designer, Chris Santos, highlights different design considerations 
to take when redesigning a kitchen; showcasing the Sterling Ludington Sink.